So my Nana is Pima indian. And other than tell amazing stories, pretty much the only "Indian" thing she does, is make dreamcatchers. She doesn't make them very often. The only time she'll make on is if she dreams about one, or if one of the kids is having nightmares. She made me this one when I was little cuz I have those night terrors. I don't know if you know what those are, but they're horrible. Anywho, she made this one: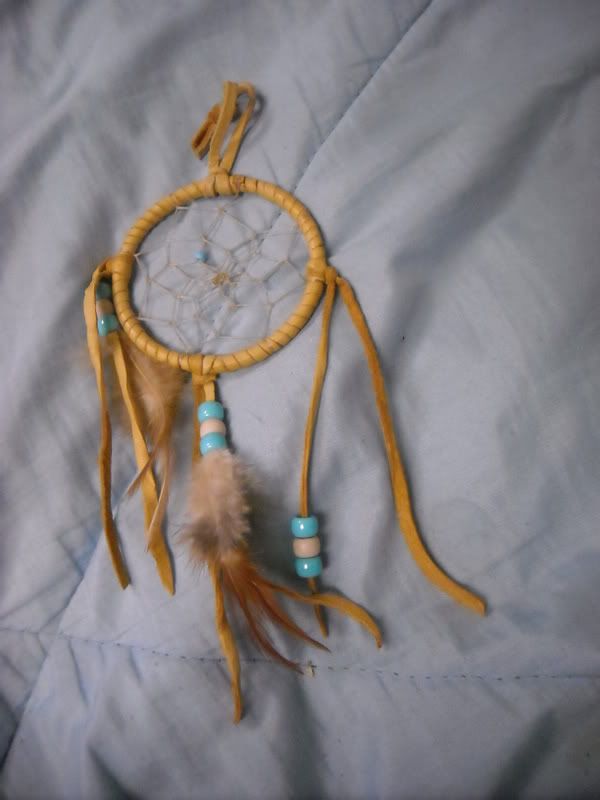 I always asked her to teach me to make one and she said she couldn't, when I was an adult, I'd be able to do it on my own. I completely forgot until I got a package from her the other day which contained: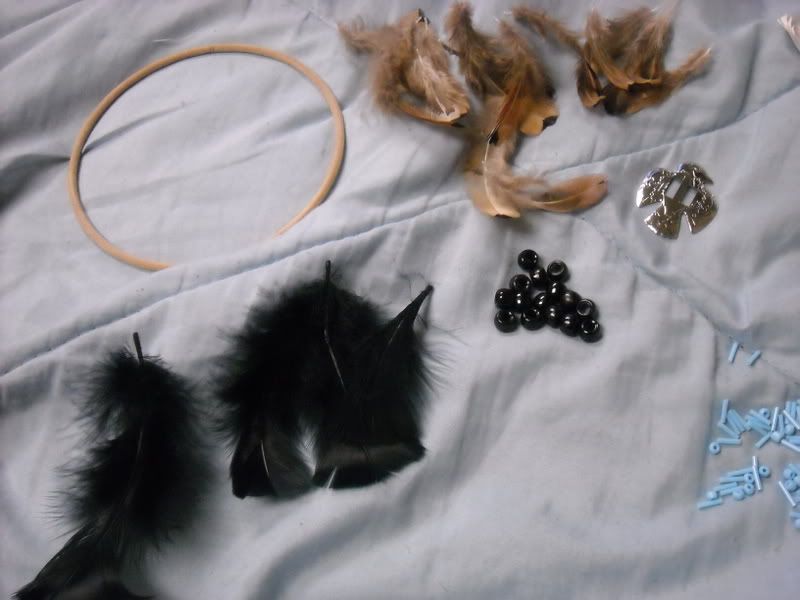 At first I was like "What the....". Then it dawned on me. I'm an adult! Wahoo! I can make a dreamcatcher. So I sat there and stared at the one she made me until I figured out how to do it.
Later when I talked to her she said that mine was more "Pima" than hers is. The feathers are pheasant feathers. They symbolise self-discipline, cuz I need it. The black feathers are supposed to symbolise knowledge. So hopefully it'll attract dreams that will make me smarter and more self-disciplined.