My husband, myself, my sister-in-law, and her boyfriend made pumpkins yesterday.
Here's me working on mine (and doing my Dexter impersonation):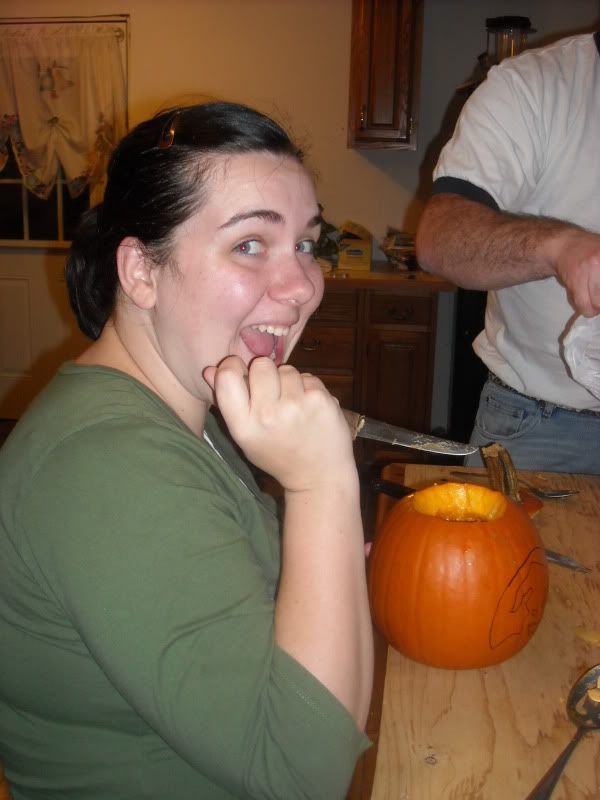 Here's my hubby eating his innards: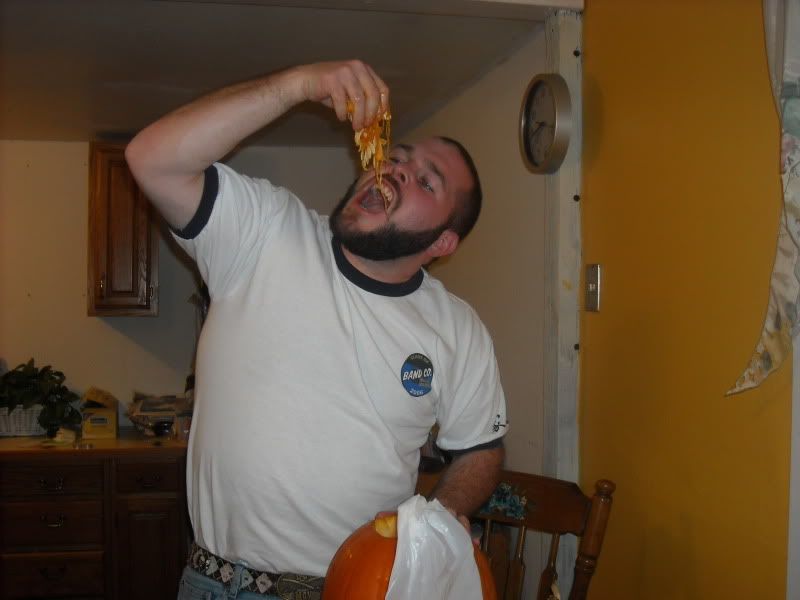 and here are the results: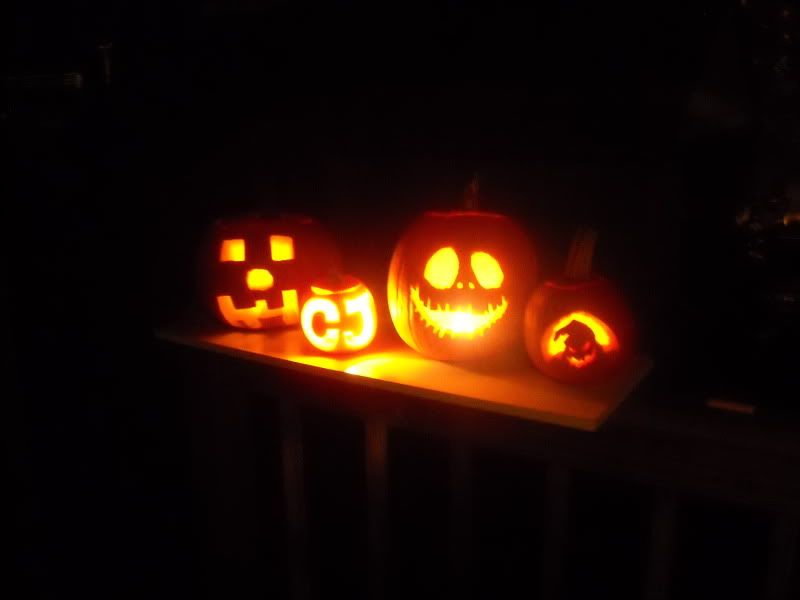 Mine is the Oogie Boogie and my husband's is Jack Skellington.
Also, just cuz, here's my favorite pumpkin of all!