I received from Sasserdesas this morning! Prepare for a serious overload of CUTE!
(Overload of pictures too. I had to photograph everything, it was all too wonderful to leave anything out!)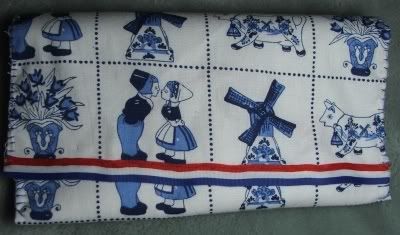 This was the pouch it arrived in! HAND SEWN! Covered in little Dutch icons: tulips, windmills etc.. AWWWW!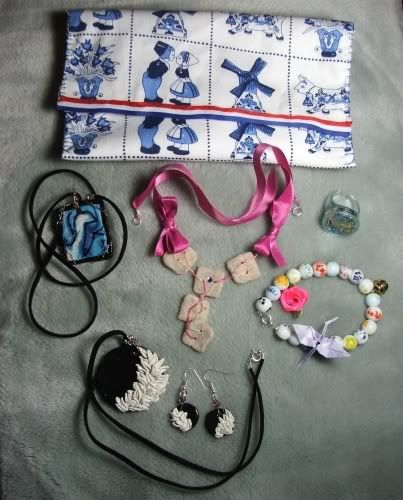 Everything together!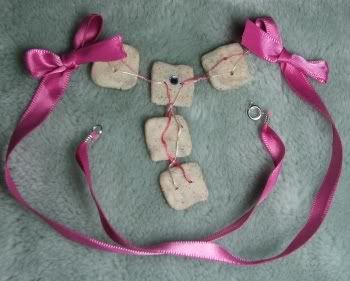 Pink ribbon necklace with polymer clay 'buttons' that remind me of cookies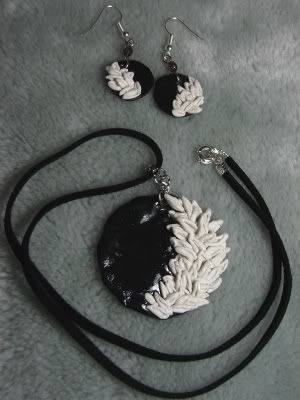 Pendant/earring set, based on one from my wists
Gorgeous!
Sparkly ring with stars in!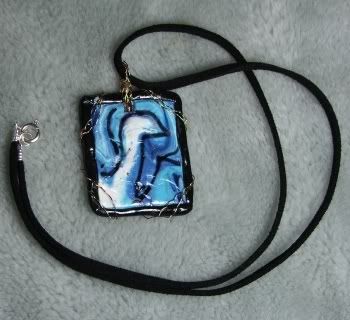 Birdie pendant, also based on my wists. It's wire wrapped in lovely contrasting copper and goldtone wire, and the wire work on the back is abstract and pretty enough to make the pendant reversible. Gorshdernit, I didn't photograph the back.
Beady bracelet with rose, bell and adorable origami crane charm! I'm wearing this right now - the bell jangles as I type! And I've been obsessed with Heroes lately, so the origami crane is perfect!
So much so that I had to take a close-up: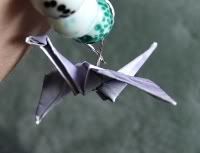 Even the little notes she sent were cute!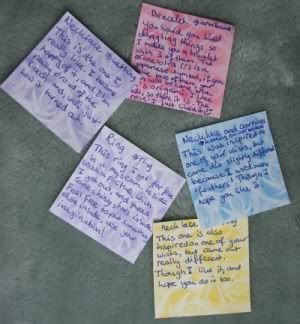 Thankyou so much, Sass!!!!