Around Christmastime, I admired a green tulle tree that my MIL had made. She had helped her mom make and sell them when she was a little girl in the 50s, so she had a lot of affection for tulle trees. I wanted a wintry one, so she very kindly got the supplies for me and we spent the afternoon yesterday making a white tulle tree while New Year's dinner cooked. It was a really nice day.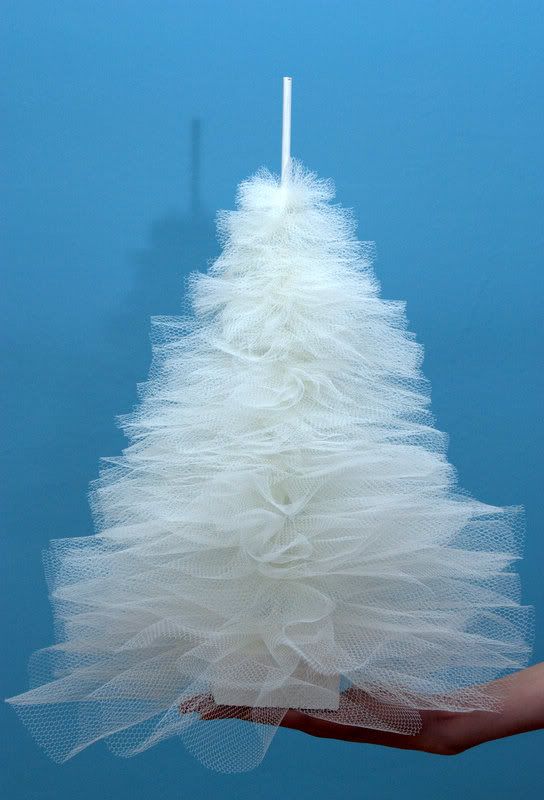 The instructions she used can be found at
http://www.wwvisions.com/craftbb/ornament/9144.html
, and you can use any color of tulle that you want. Because mine is wintry rather than Christmassy, I can leave it out for a couple of months. Enjoy!