Finally I can get pics posted! I about had a cow, I dropped the camera and thought I killed it, but it seems to be working now.
shot of (almost) everything This is the best shot I got of the scarf. Is that felted? whatever it is, it's great!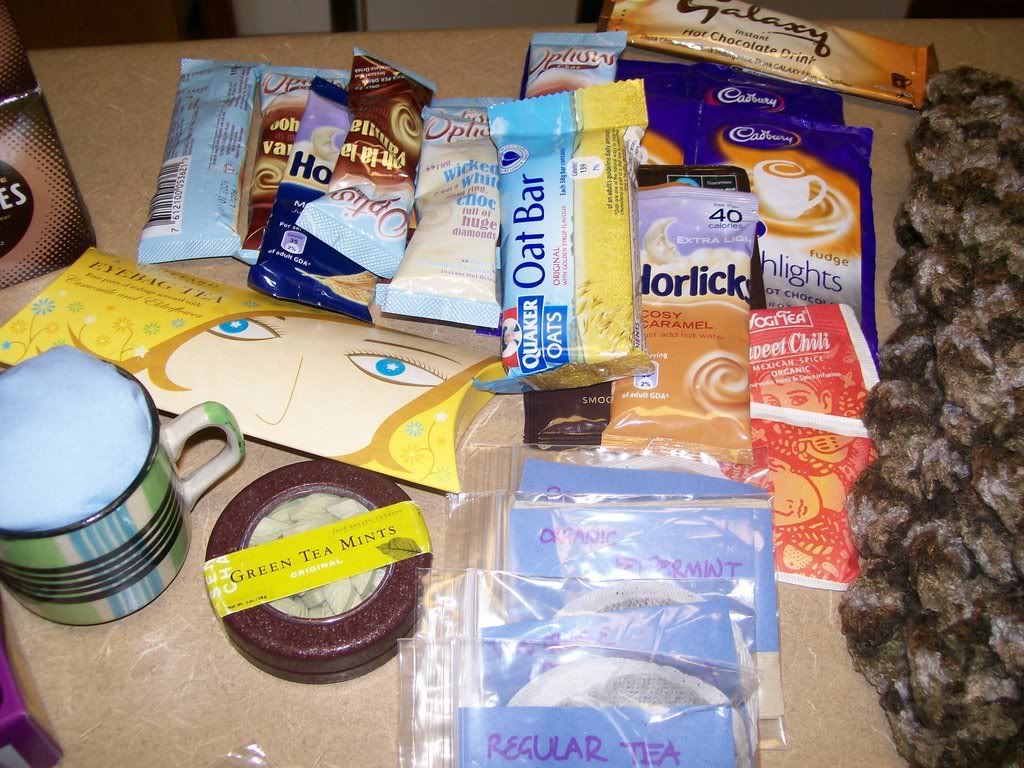 close up of pincushion,bookmark and APRON!
cup and beautiful cozy
and some pics of my kitties absolutely going bonkers for the catnip tea bags.
The bags are shaped like little mice, so cute, I was getting ready to make them some kitty tea, but they stole the teabags right out from under my nose!
Yum yum first
and snowball, see the cute little mousie bag?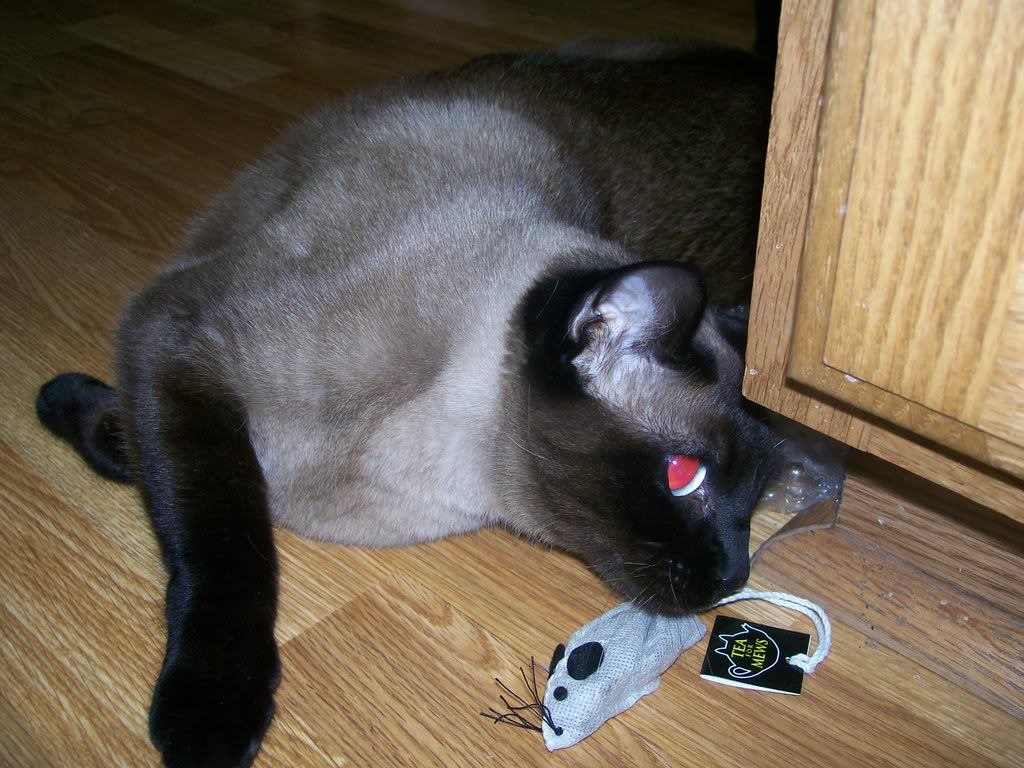 I also got a ton of goodies to try, like aztec tea and aztec hot chocolate, which is really good
and also some horlicks, which I've heard of but never seen before. I'll try it next.
Thanks littlebluegirl for being such a great partner!