Sorry I'm tardy, but I received some very fun candy molds from frosty772 (lo many moons ago) and while clear plastic isn't the easiest thing to photograph, I think I solved that problem.
Voila mint chocolate stars and happy faces (she also sent award type ribbon thingies and "sweet treat" molds).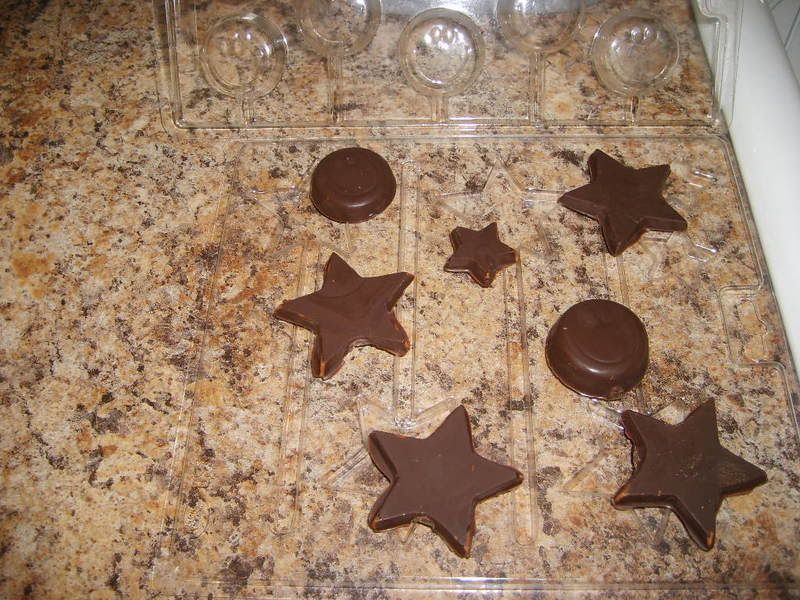 Thanks so much frosty, I'll be making a ton of the happy face lollipops for the school bake sale next week.
P.S. Today I received a giant bag of delicious smelling coffee from *Maria*. I think it's toffee (something else sweet smelling) flavoured and I can't wait to have some this afternoon. It should go nicely with the candy I've made. Quite the sugar-laden swap I've had.