I'm finally posting something I made!
I made a whole whack of these little books a while ago (they were quite addictive) and gave most away, but I still have these two and am still pleased by them! I just thought I would show off a little.
two books: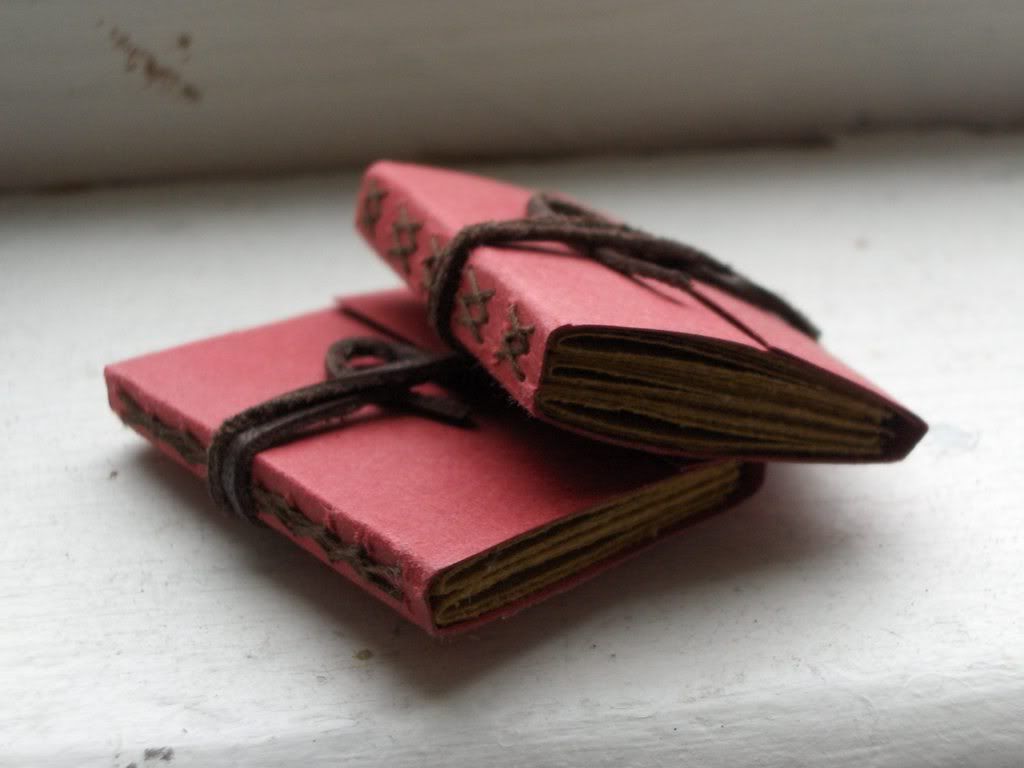 from the side:
the spines: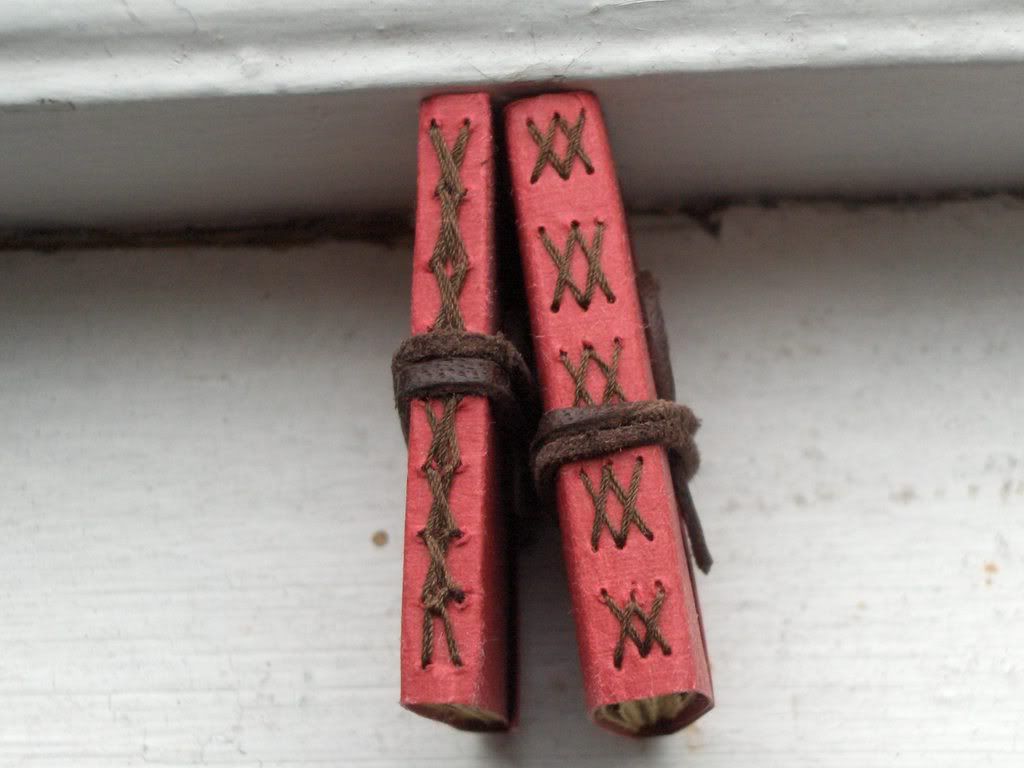 and on my hand, for scale: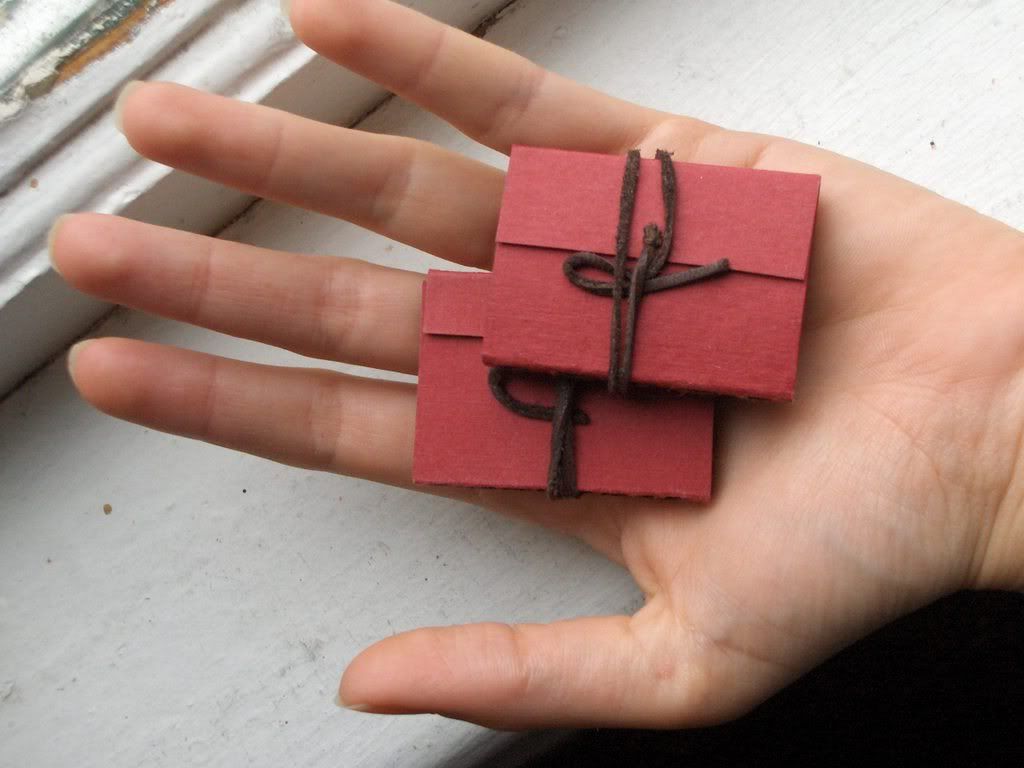 Thanks for looking!