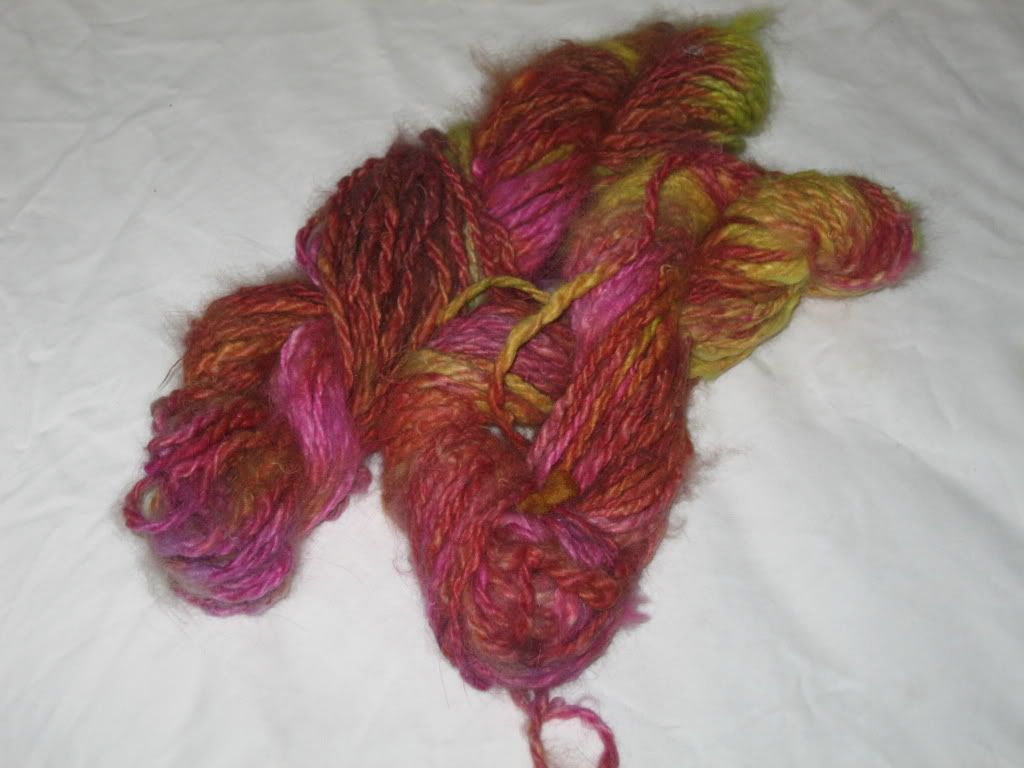 I have 115 grams of malabrigo (angora) and I don't know what to knit with it. It's super soft so I'd love something around my neck/head but not a scarf. Maybe a tube thing around my neck/head -- what are those things called? Should I do mittens -- or is that a waste of the yarn?
I'd love any suggestions, esp patterns and/or where I can find the pattern you suggest.
Thanks!
Also, I live in Sacramento, CA so it doesn't really get that cold here, but I'd love to wear what I knit as much as possible.