So, my daughter wanted some new clothes for her Barbies - and who am I to deny her that?
It's not like I LIKE making teeny weeny stuff with fabric or anything...
Anyhow, first off a winter (bath)robe out of white fleece with pink ricrac - all handsewn, as I couldn't figure out how to do such tiny curved lines on my sewing machine...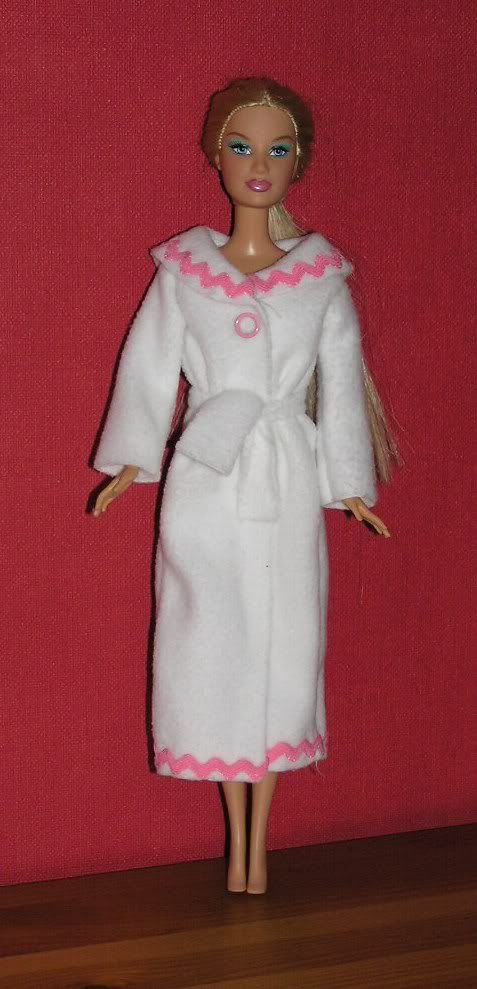 A knitted vest, my own invention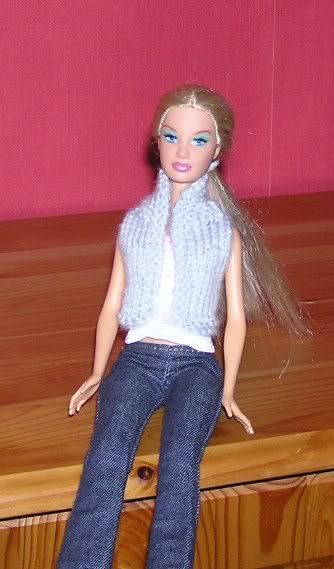 and finally, a first-time dress, a nightie, and a top with the music skirt (gotta love that fabric!)
I've made the dress a few more times after this one, with some changes to fit better (it doesn't show, but the bustier is a bit too big for the new Barbie bodies - it actually fit the older ones better).
So, what do you think? Not that bad for someone who's shyed away from sewing machines before, is it?