Ok, so I'm in an animal behavior class right now. We're doing a post-natal development series of labs with rats. After we're done with that, the rats will be free to a good home, so of course I planned to adopt one. Which quickly became two, maybe three. Then I got a big cage for cheap so it became planning for 4 rats *le sigh*. So, also of course, I went waaay over board making cute rat bedding for the as-yet-unpopulated cage. Since I'm planning on female rats (my lab rat is female, and I'm definately getting her), I wanted something pink and came across the cutest fabric EVER. Without any further babbling, the pics.
the full hammock- flannel pattern, fleece
Corner hammock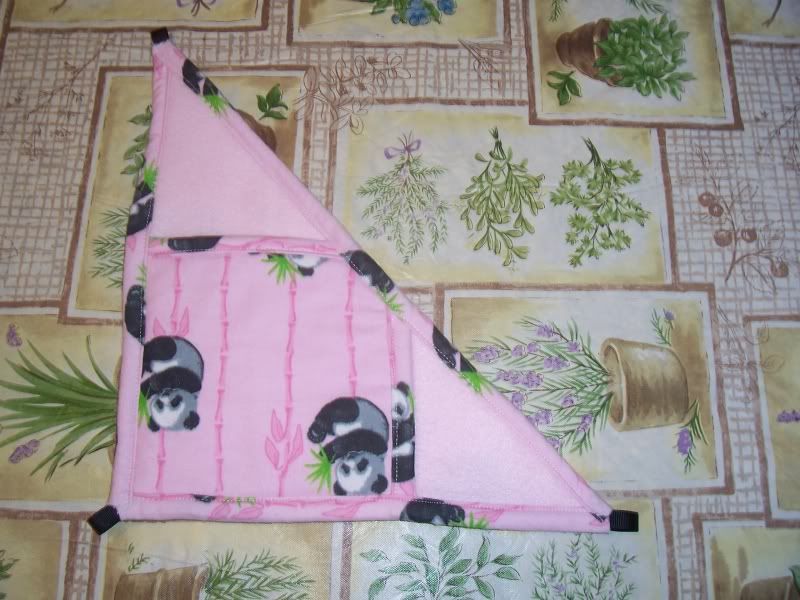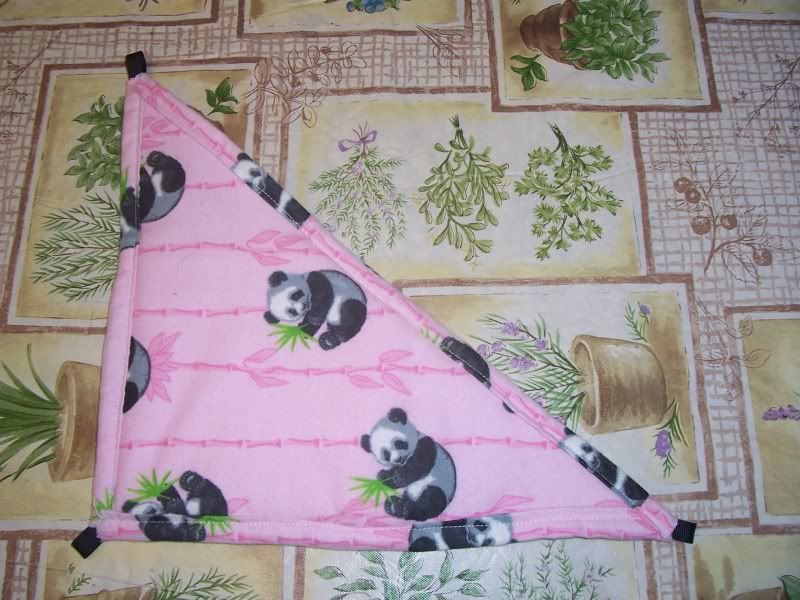 Please ignore my country tablecloth. In a couple weeks when I actually *get* my rats, I'll update with action shots. I was just too excited about it to wait to post.