First post, yayness!
...or not.
Anyway, I did this cute little bunny for my friend a while ago, it's based on one of her characters (what an awesome artist!).
Well, to say something about the project itself. I used this incredibly soft blue fleece, I loved every bit of it! The whole process was so fun, my first huggable ever and the pattern came straight from my head. Even though it's nothing special or complicated, it means something to me.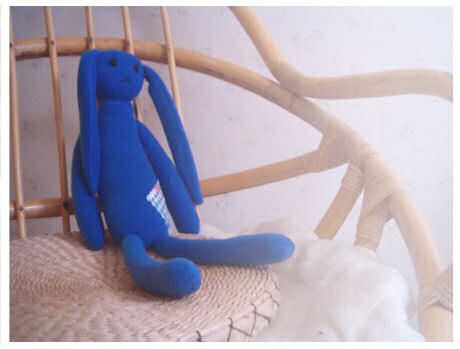 Sorry for the crappy picture, it was the only one I could locate from my current computer. I know the legs look a bit weird on the pic, my photography skills suck.