I made this dress for my high school graduation. The fabric is silk dupioni that has the most beautiful purple/green duochrome effect in the light. I lined it in breezy cotton in hopes that since I used natural fibers, I wouldn't be so hot under my graduation gown (didn't work out so well, I was burning up!).
Now, why such hostility towards the poor dress? Blame it on McCalls 5580! It was part of their Made-For-You line and I used the C cup option. I don't know what McCalls was thinking, but a woman at least two cup sizes larger than me would have fit it better! Trying to solve the fit issues gave me the worst headache I've ever had with a commercial pattern. Also, dupioni silk is GORGEOUS but it frays like mad and it was a wrinkled mess when I stood up.
Oh well, I'm very happy with the overall result. I love how the bustier top gives the dress an edgier vibe and the fun swishing noises that dupioni makes when I walk. Since the dress is so heavily boned, it stood up very well which was fortunate since I made the halter straps just a tad too long.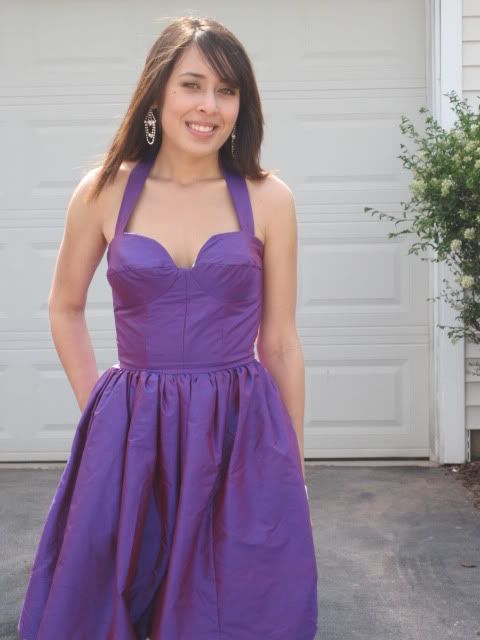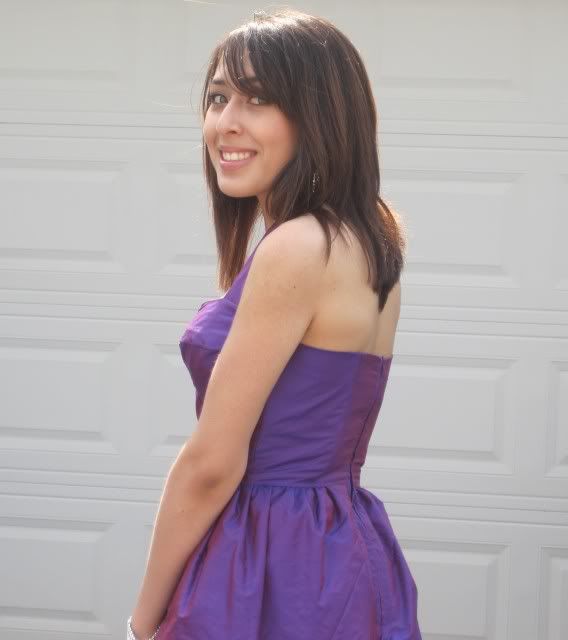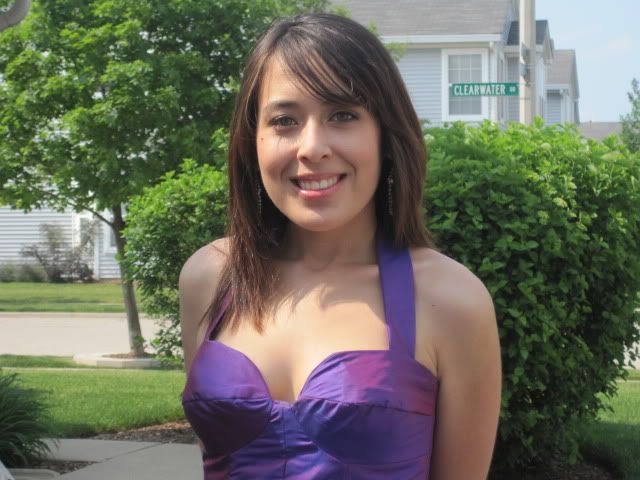 Thank you for looking!