Here are the pictures!
WARNING! THERE ARE A LOT!
Everything together: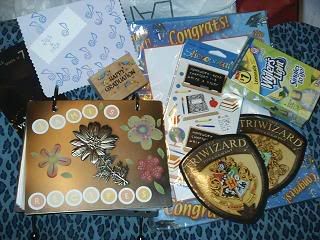 My beautiful recipe book! I believe it was meant to be a photo album. One of those kinds that stands up. I like it better as a recipe book.
I absolutely love it:
I can easily read the recipes and not have to deal with a book closing! :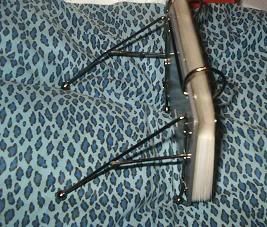 A Harry Potter bookmark, some cute little Triwizard Tournament cardboard things (that are already on my wall), and a note from Wendy!
Some wonderful light lemonade single packets that I'm already addicted to!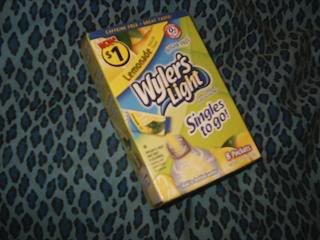 And some awesome graduation things that will be wonderful in May!
These were left over from her brother's graduation. I got some stationary paper, stickers, and a little stamp that says "Happy Graduation!":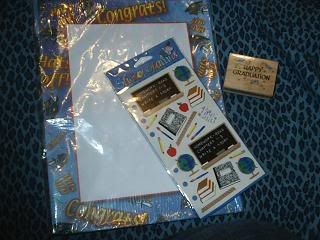 Thank you so much Wendy! You totally spoiled me! You were a great partner!!!