I wasn't planning on entering this contest, but all of that changed yesterday morning! I was at a loss as to what to get for my friend Cinthya for her birthday, which we were celebrating at a local bowling alley. I went to the mall intent on finding a vintage style bowling shirt and came up empty handed. Then I realized that I
could
just make one out of another shirt and headed off to Salvation army! Came away with a couple of shirts to play with, and this:
I'm a frilly mess that's not getting any action!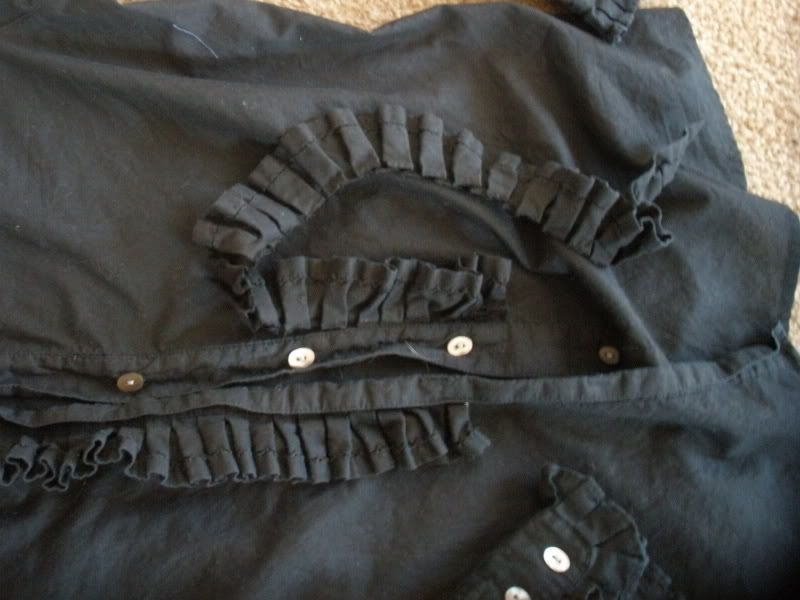 2 hours later and Voila! Upcycled Bowling shirt: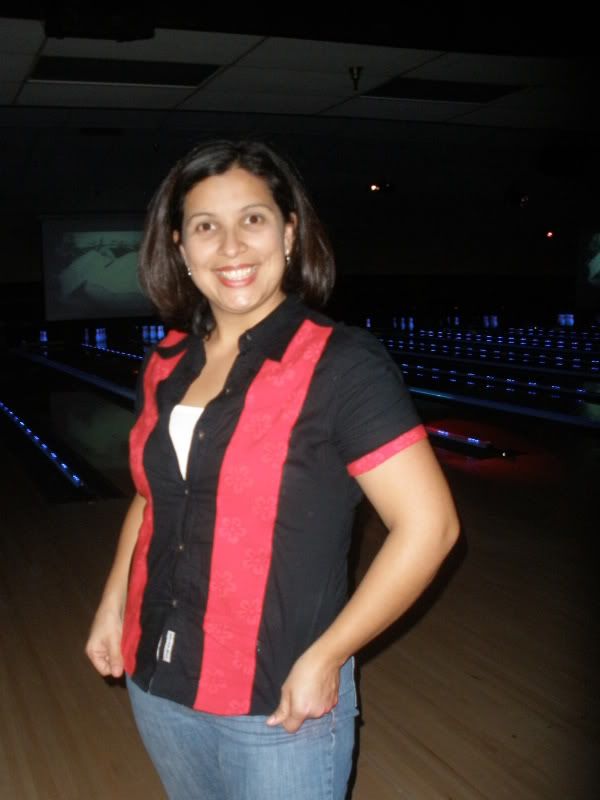 My friend loved her shirt! It was the first time I'd attempted anything like this, so I was excited. I even made bias tape, another first, to edge the sleeves.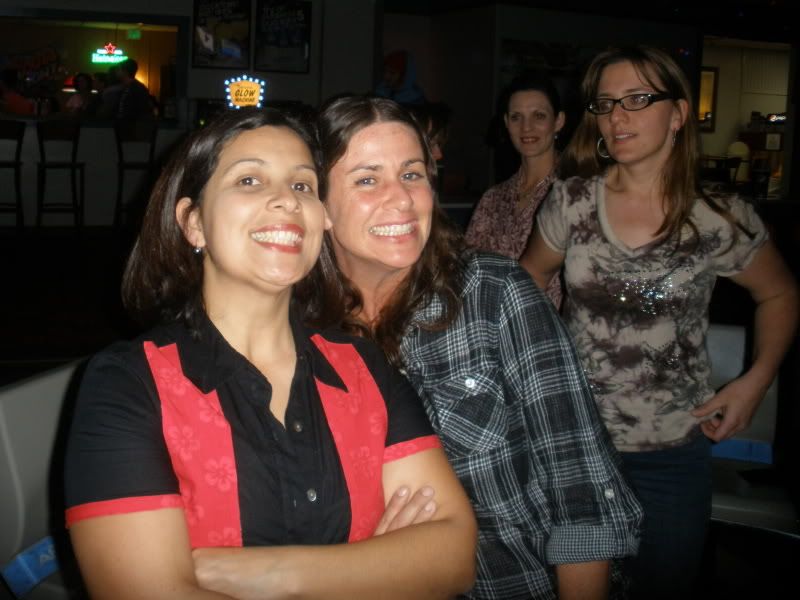 Red is her favorite color. This was a lot of fun!