i've been in the worst anti-sewing funk since like.....january! so finally i made something, just a clutch, but i do like it!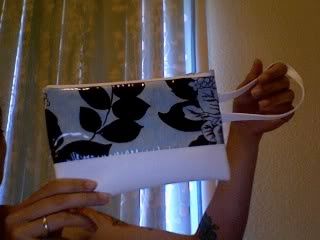 clear vinyl is layered over the fabric, and the bottom & handle are both white vinyl. i made this with french seams, but i forgot to trim my zipper - so its a bit funky. otherwise, its 8.5" long and about 5" tall.
i took the pictures via webcam, and i didn't fix the colors. the lining is black and white, and the outer fabric is light blue with super dark brown.
what do you think?
ps - here's a gif i found that visually explains a french seam