I needed to make a gift for my fun-loving, India-loving, hippie friend's birthday and I decided to make some ever-popular singlet shopping bags so she can transport groceries in psychedelic hippie style!
I found some mehndi motifs on the internet and embroidered the pockets in jewel-tone embroidery floss to match the batik. The bags fold into the pockets and make very nice little hippie pouches. The pockets and lining fabric are the same, a yellow/purple/orange/green/brown tie-dye.
Unlike the main post that suggested 1/2 yard of fabric, I used 5/8 yard of 45" wide fabric and had tiny snippets of scraps left over. I finally got to use my new serger, (Singer Quantumlock 14T967DC - aka "light at the end of my stress tunnel") and I serged all the seams and topstitched.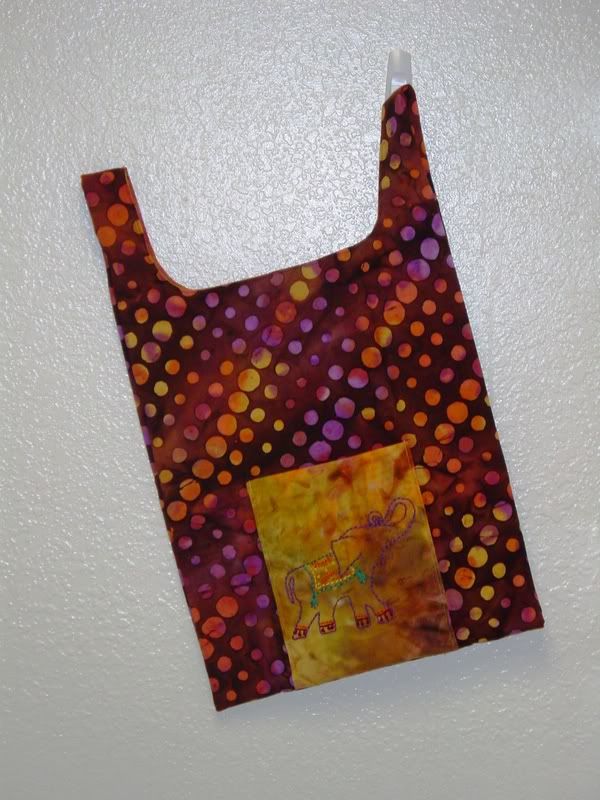 Here is a close-up of the elephant (poorly centered photo, by c'est la vie!):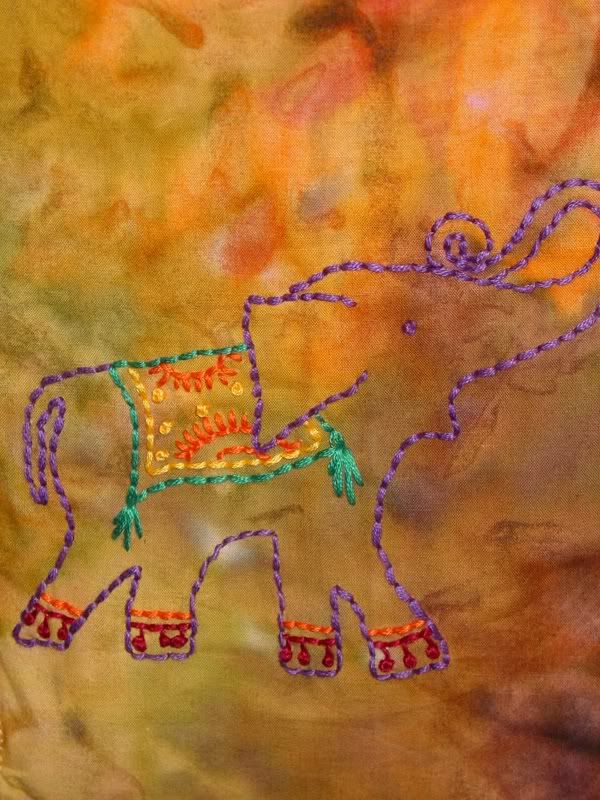 I think I like the polka-dotted batik one more... What do you think?