I made these a while ago but I haven't gotten around to taking pics and posting until now: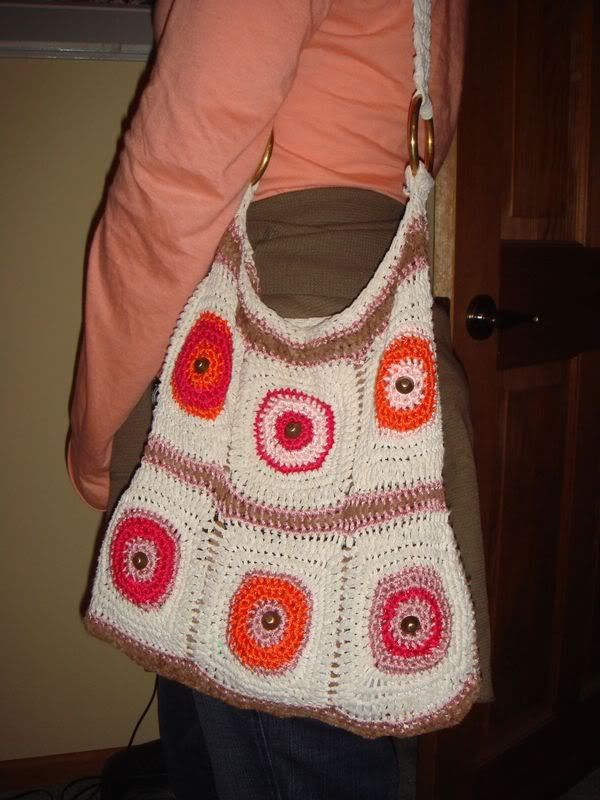 Here is the Granny no square bag. It is my second crocheted piece. I used the same yarns mentioned with only slightly different colours than pictured. I usually like to get creative with my colour choices, but I think the colours were part of what attracted me to this bag.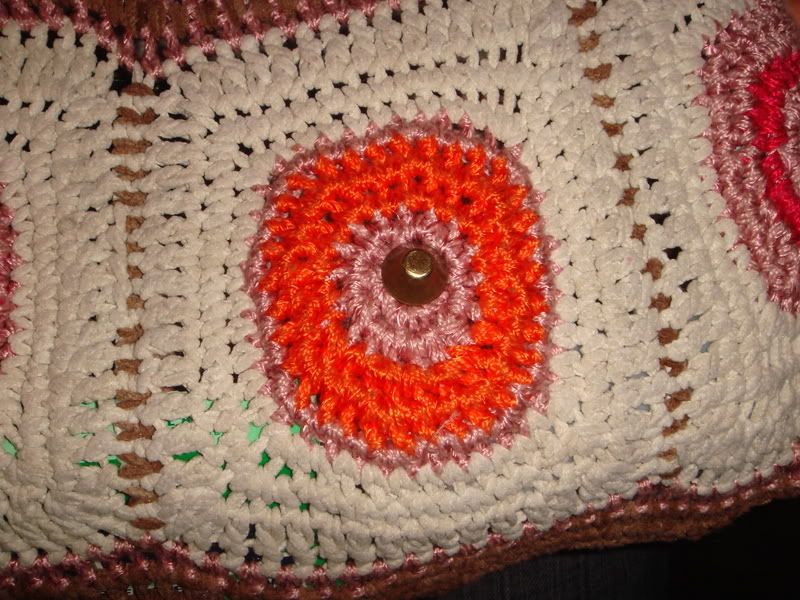 Here is a close up of one square. I used the little feet thingies that you put at the bottom of purses instead of rivets. I'm pretty please with the bag overall. It has become my main purse ;o) I probably will end up lining it eventually because my keys tend to stick out of it. Also, if I had to redo something, i wouldn't use solid brass rings because they are heavy and loud when they bang into chairs and such.
Here is a fat bottom bag with a little birdie pin that I made for my mom for mother's day. The yarn was just some acrylic from the rag shop in here favorite colour. Mom would get mad if i used expensive yarn for her ;o) Although, the contrasting yarn is some bulky hand spun from woolarina that I've been dying to knit with. I am not too fond of the birdie pin, but luckily it is detachable.