I just received Yesa's swap items and WOW!!! She did an amazing job. I love everything she made for me. What I received: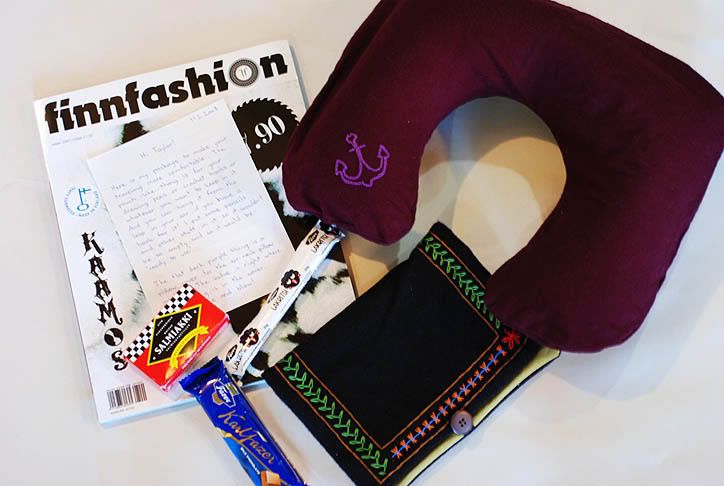 An anchor embroidered inflatable neck pillow
a cute embroidered carrier for my art/crochet supplies (complete with a set of art pencils and accessories- woohoo!)
Assorted candy from Finland (which was a plus, considering black licorice is my favorite thing in the world)
A really cool fashion and art magazine from Finland
a beautiful bookmark she made
and the nicest letter ever!
Check 'em out! Thank you so much, Yesa, for making my first swap such an awesome experience! You are so amazingly talented- and your handiwork is absolutely beautiful. I can't wait to use the neck pillow on those long flights across the US in May!
Now for the close-ups: