I loved all of the garlands and felt Christmas objects that I've seen on Craftster this year, like
https://www.craftster.org/forum/index.php?topic=211302.0
and
https://www.craftster.org/forum/index.php?topic=211630.0
and was inspired to make these!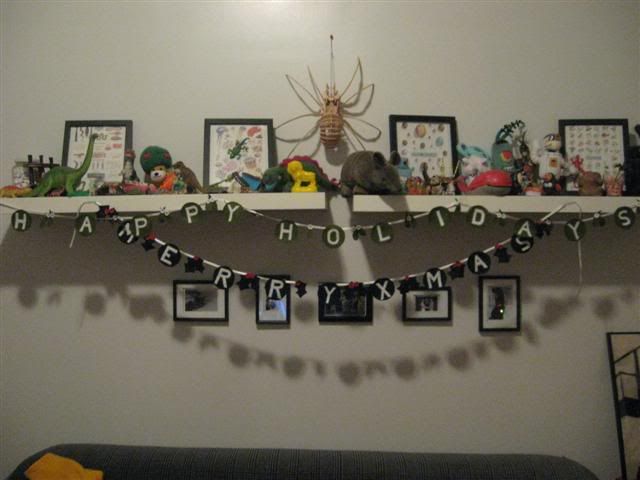 One says Happy Holidays with mistletoe between the letters, and the other says Merry Xmas, with holly. Closeups: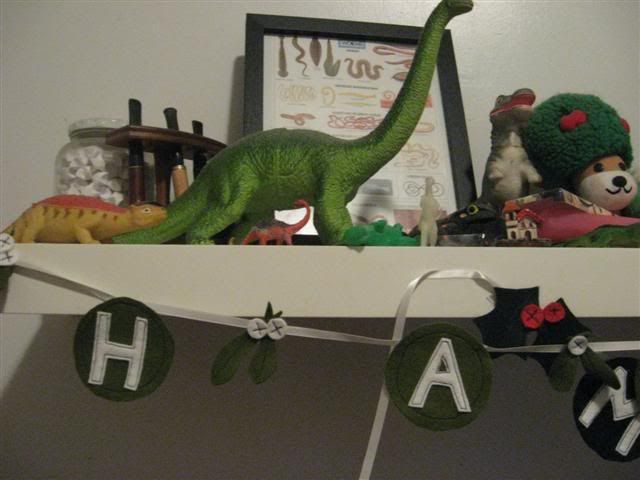 (that one was inspired by mistletoe present toppers in a Martha Stewart mag this month, I admit it!)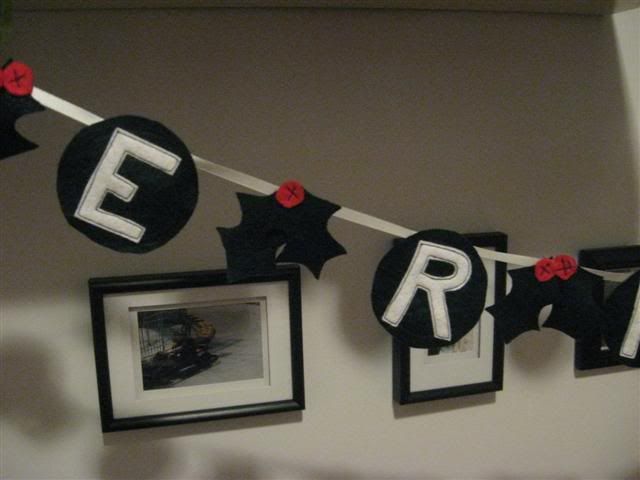 It was pretty easy--I cut the leaf shapes, and then sewed down the middle of each, sewing them onto a piece of ribbon in the process. I then sewed berries on top. For the letters, the circle was sewn onto the ribbon and then I sewed a felt letter to each circle.
I think they turned out cute! I was going to give one to my dad for Christmas, but I'm finding myself kind of attached to them both.