I stayed up almost all night long finishing these for the kids, but they love them, and they are pretty cute for a first try, waddaya think?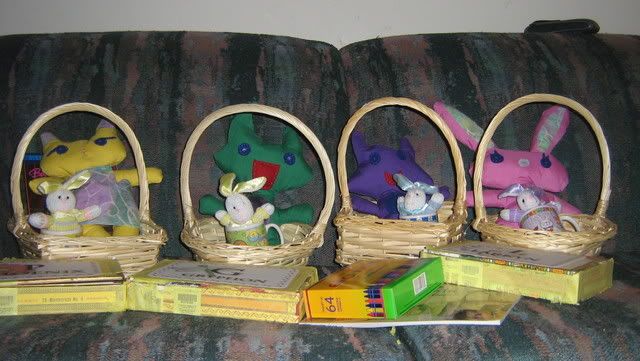 Easter morn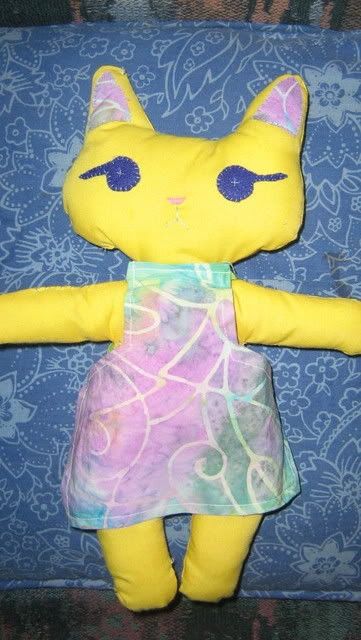 My daughter named her "Buttercup"
My other daughter named hers "long ear"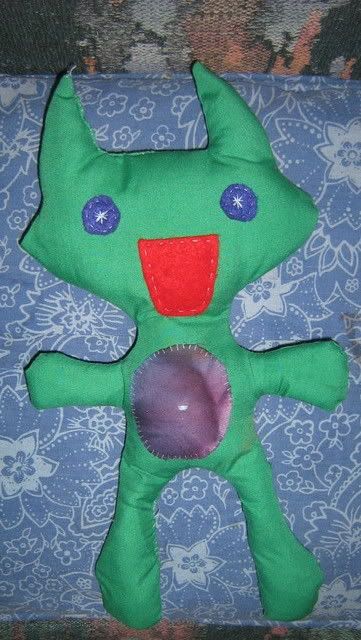 My son named his "Godzilla" (Ya, my husband has got him hooked on the old movies!)
The little one is probably under the couch somewhere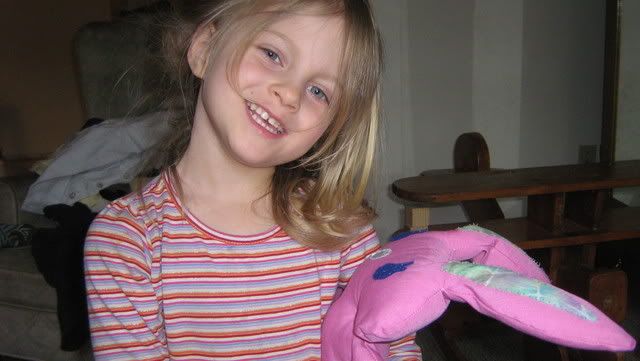 Here's dd#2 for scale, I'm going to make a little skirt for her bunny at some point.
Thanks!