These are my Pumpkins. There were three but I punched one of them for shriveling up and killed it! (It was Rob Zombie's Living Dead Girl. Now it's face-less thing with dreadlocks.) Here are the survivors...
Jack Skelington-O'Lantern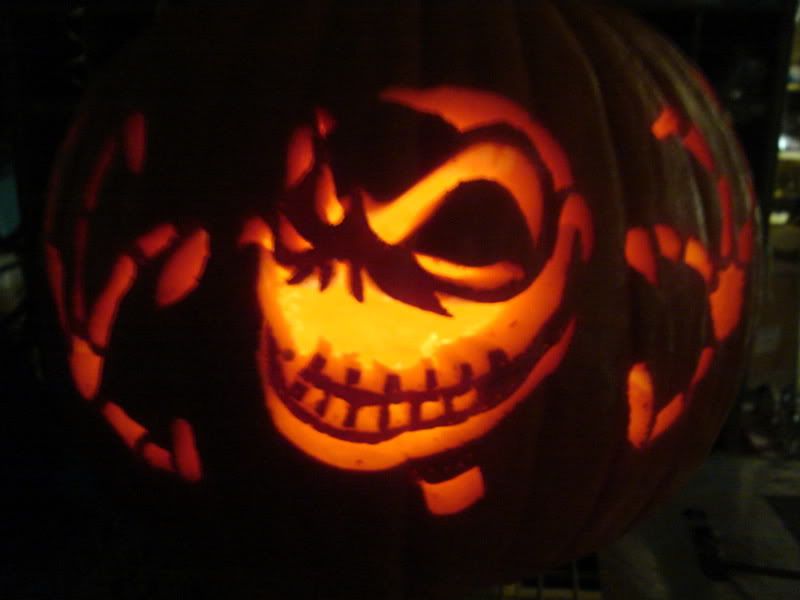 (His teeth are messed up but I only had one carving tool that was dull as hell so I think it's pretty damn good!!!)
El Diablo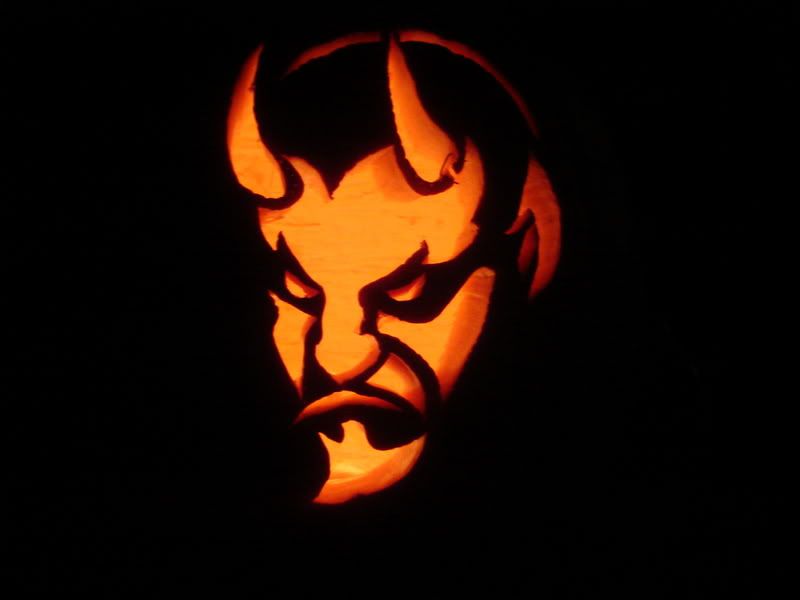 (His mouth is crooked and his horn cracked when I was carrying it but it came out the way I wanted it to, overall.)
My creations soaking in WD-40 for preservation.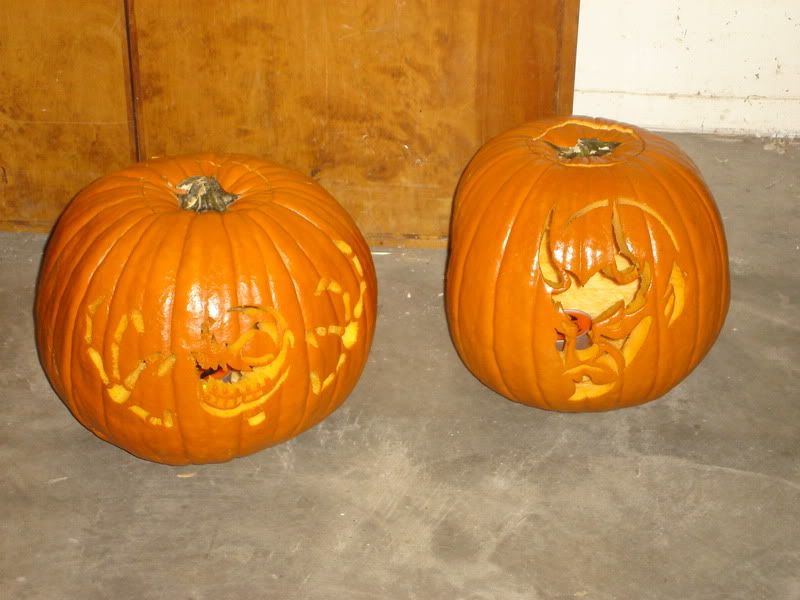 What do you guys think???
There all from stencils I got from
www.zombiepumpkins.com
Who says I'm too old for Halloween?