I finally stencilled! I've been wanting to forever but wasn't what to stencil and what that stencil should say. But then I remember good ole Johnny Depp aka Jack Sparrow. So, right before I saw POTC3 I made this lovely tank top. It says (obviously) "But why is the rum gone".
So here's the front of it: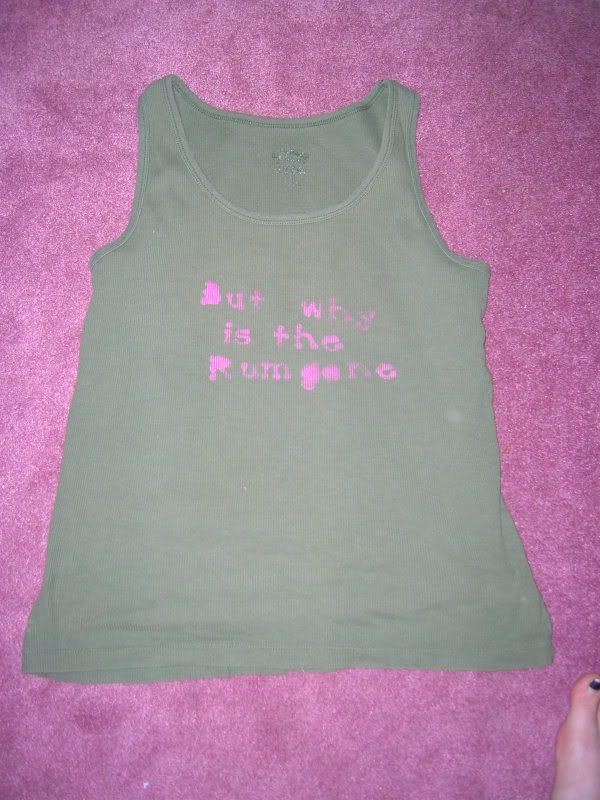 And here's the action shot:
I'm aware it's not the greatest and when I wear it I normally have to tell people what it actually says but it was my first attempt so be kind. Comments would be greatly appreciated.
Love Me