My buddy just had a little boy a week ago, so I figured some baby goodies were in order. So I made up a pair of these little baby boo-ties (get it? hahaha...I crack myself up...)
Sorry for the prolific pics...couldn't seem to get a decent shot: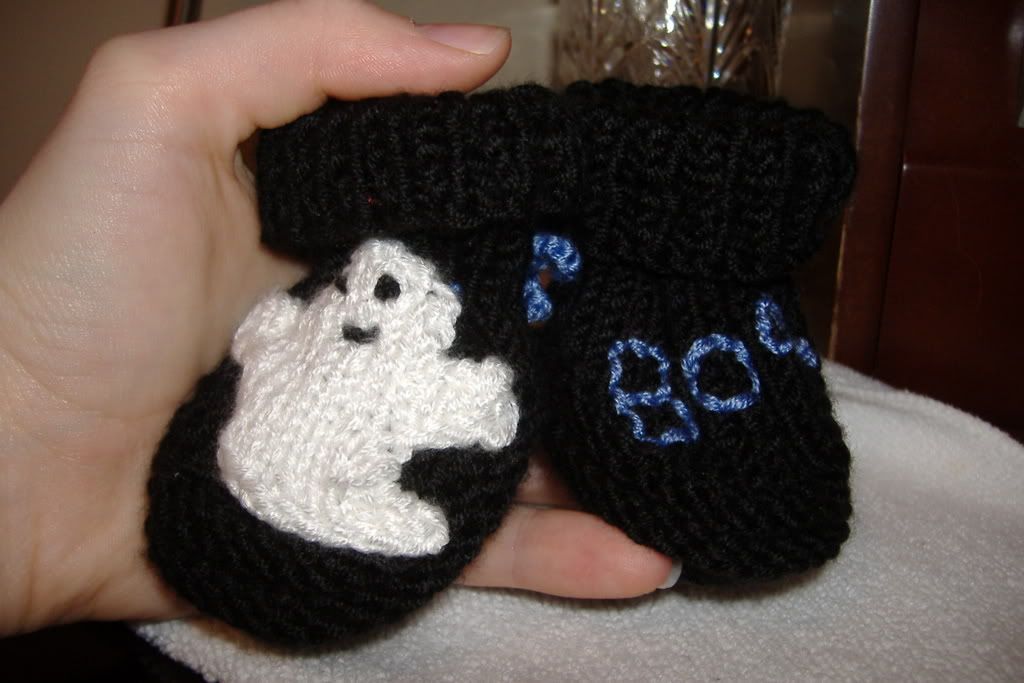 They're tied up with a crocheted cord. Backs: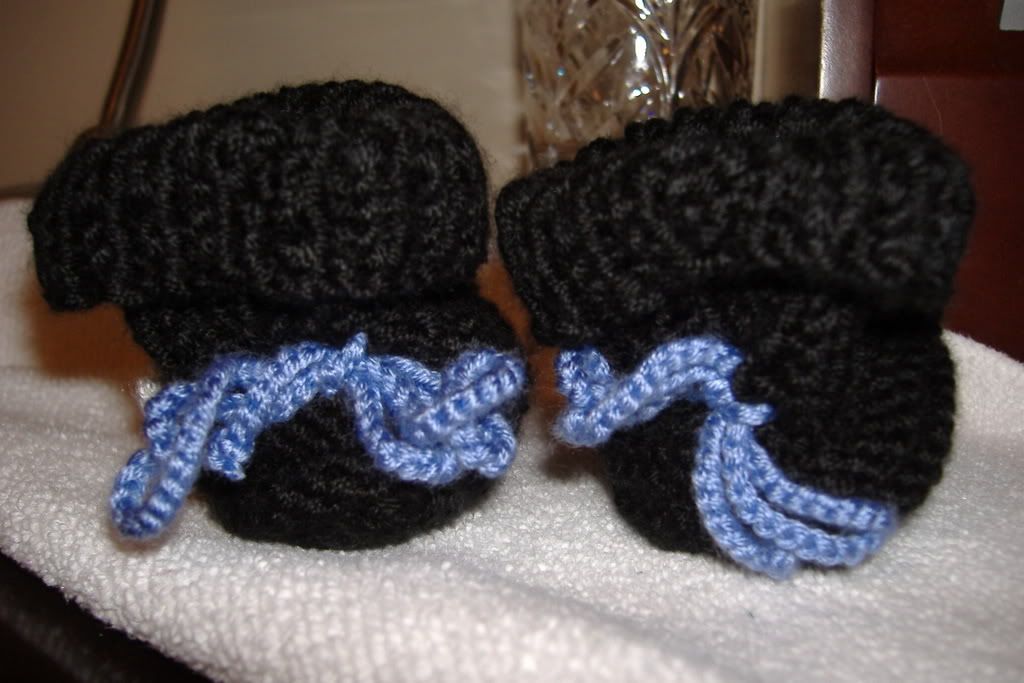 So that's it.... I highly recommend making baby booties. They're quick and oh-so-cute.
I'll be posting additional details on my ravelry when I find some time.
For those who don't have ravelry...a quick synopsis: These took about 1/3 ball of Lionsbrand microspun (total, not for each colour). The microspun is quite fussy to seam, so I'd recommend knitting some sort of selveedge or knit the last (or first) stitches of each row tightly.