My sister requested a scarf last christmas but with specs. Specs, for heaven's sake! As if simply a scarf wasn't enough. It had to be: cabled, white, soft, washable, and long. Very long. Or maybe just seemed long because of the cables.
Sheesh already! So here's what I came up with: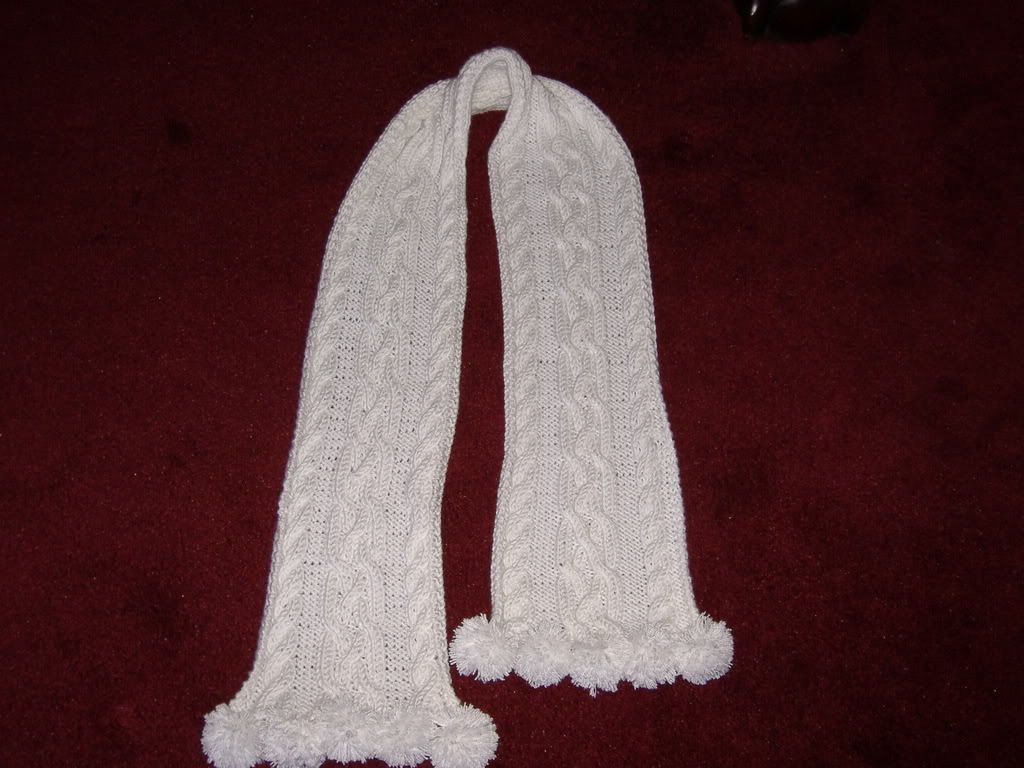 A close up:
I didn't block it before taking the picture, so the edges aren't laying flat. But because she insisted that I make it out of acrylic (lionsbrand microspun, I seem to recall) it doesn't block as well as natural fibre (ie not much at all). Anyone have any tips for working with acrylic and not having the sides roll? I did do a garter trim on it, but perhaps it wasn't wide enough? Thoughts?