I've been buying discounted sets of fat quarters like they were going out of style, and I needed to do some stashbusting. I've used up every scrap of fabric that I could from each quarter, and it's been great to see how many projects can come out of a relatively small piece of fabric!
Double sided napkins with rick rack trim (these became gifts for my momma). There are a lot of tutorials on the web, but I used this one:
http://filminthefridge.com/2008/11/19/make-your-table-pretty-a-reversible-rick-rack-napkin-tutorial/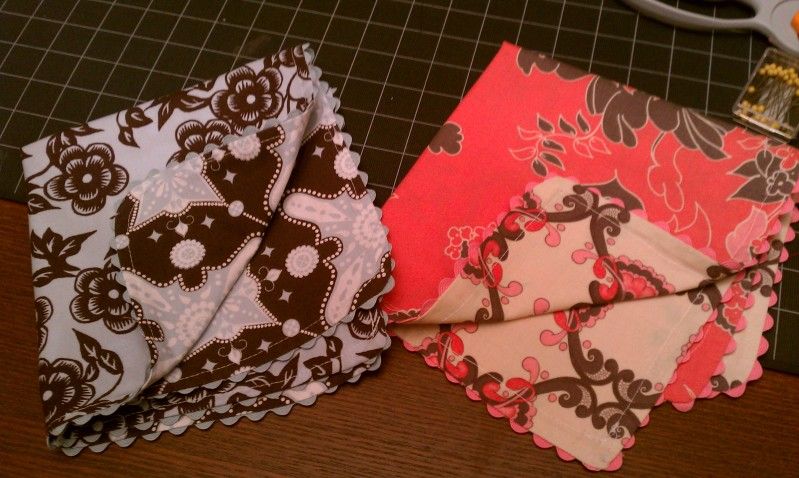 I had a big enough piece of leftover fabric after trimming the fat quarter for double sided reusable drink sleeves (these became Christmas gifts for coworkers). I used this tutorial:
http://craftystaci.com/2011/01/10/reversible-coffee-cup-sleeves/
One side
Other side (my bad topstitching really shows on this one, but oh well)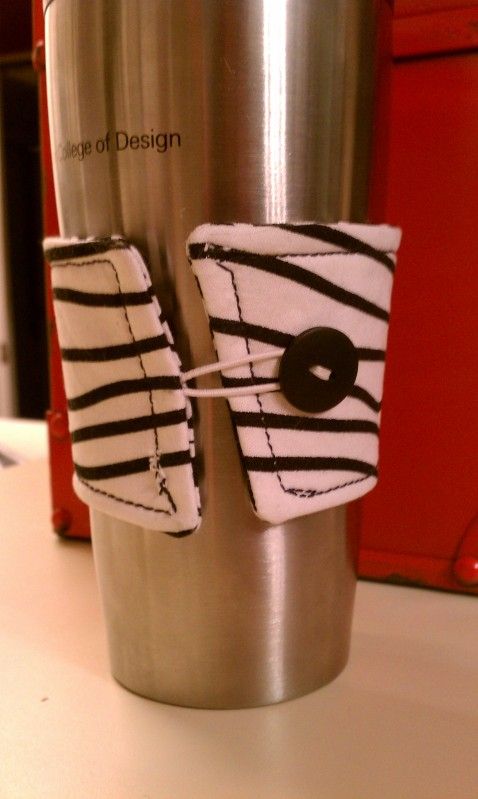 I wasn't quite as good about tacking down the elastic on some, so I ended up just sewing the elastic loops back on the finished product (on one side) and covering up the mistake with yo yos - which finished up the tiny bit of fabric I had left over from each fat quarter.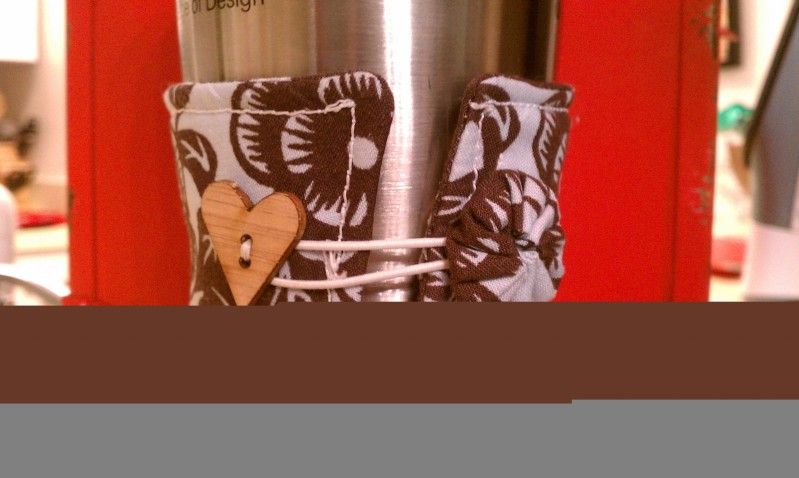 I don't know why the photo is posting with that weird blue and brown stripe - but this is the best closeup I have of the yo yo.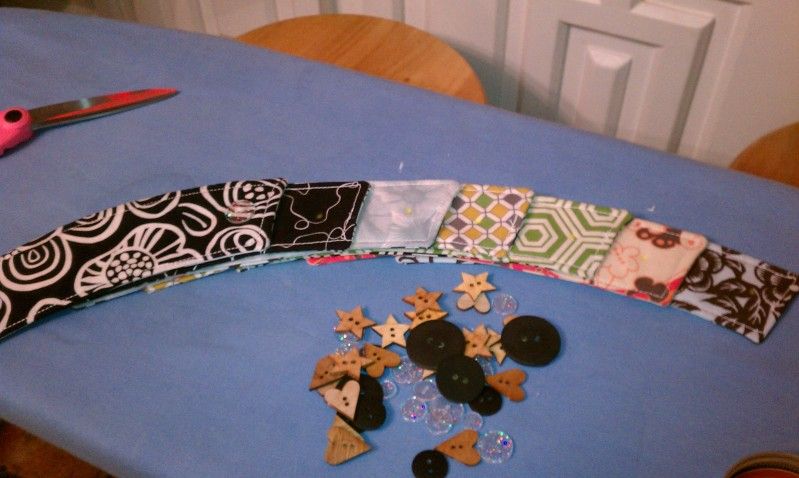 I'm a bad procrastinator and had to make these in one night--but they were super fast!
I still have a ton of fabric to go through, so I'm thinking of making a big bunch of napkins for myself and having a nice cache of gifts ready for the giving.