I'm not sure if this is the right place to put accessories, but here goes.
A couple years ago I was into making hemp necklaces, and needed a belt, so I came up with an idea to make a duct-tape middle "string" and tie the hemp around it to make a belt. It looked great! But it wasn't sturdy enough in the long run. So I bought some nylon webbing and a belt buckle and a few eylets, and voila! a belt was born. I've made several for friends and myself.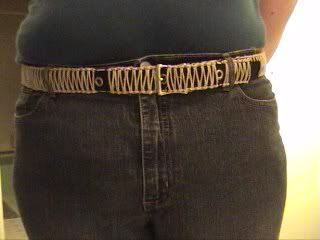 I've also used the same method to make cuff bracelets, which turns out cool. And I've used colored twine instead of hemp which looks awesome.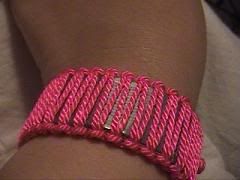 I was wondering if anyone here thinks this is something people would be interested in buying. I've been trying to find something crafty to make and sell, but it seems most everything I think of has already been done.
What do you think?