This was for a swap a while ago, the lady wanted a stuffed beef hop for her beer brewing DB.
I did it with soy yarn so it was a bit fluffier, and that made it curl more, and I did it from a heavily modified version of a pattern for an artichoke.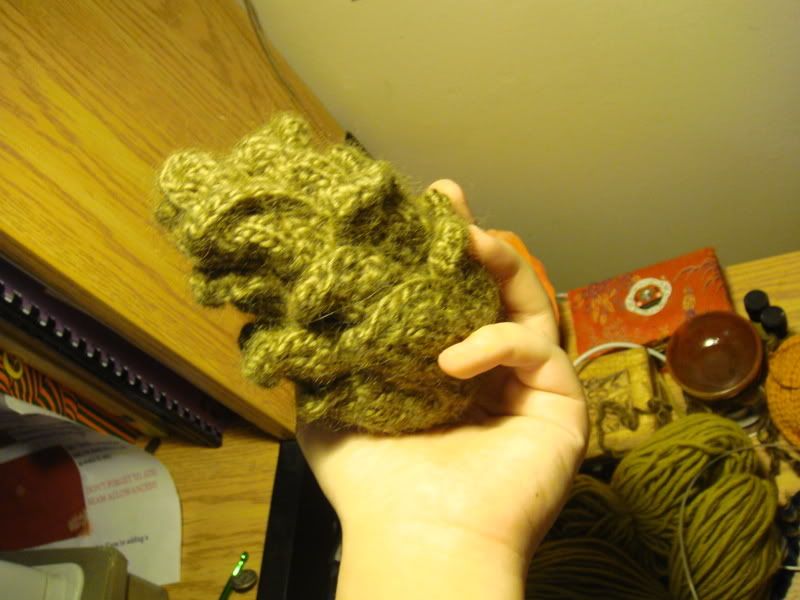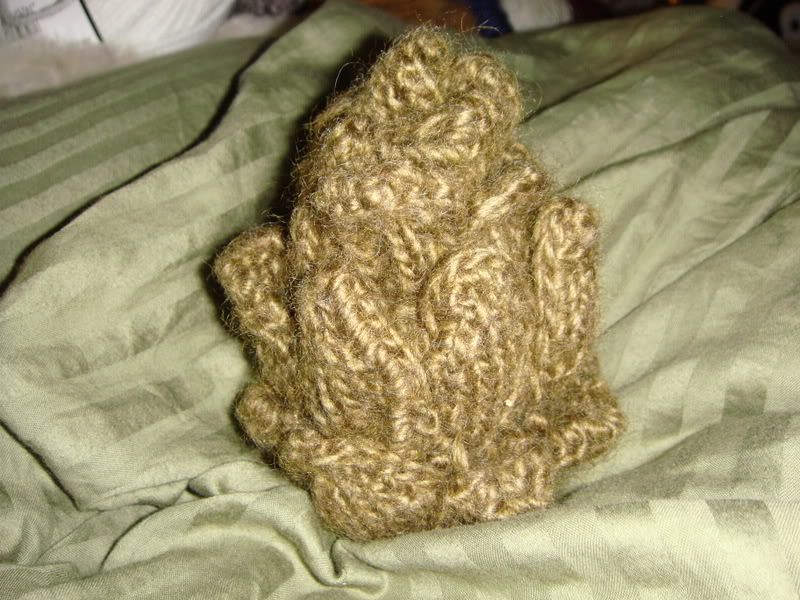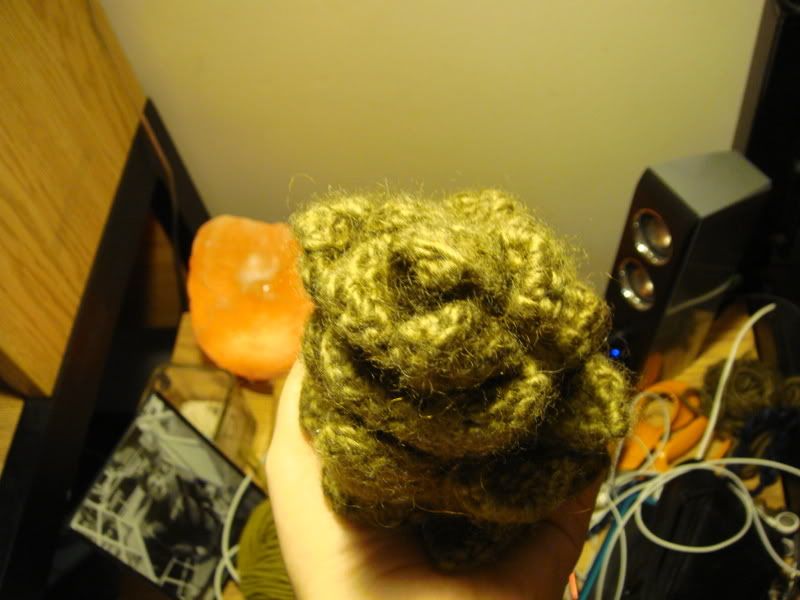 Here's what a hop looks like in case you don't know! Their dried and used in the making of beer.