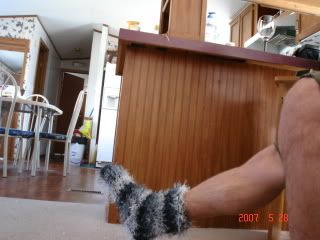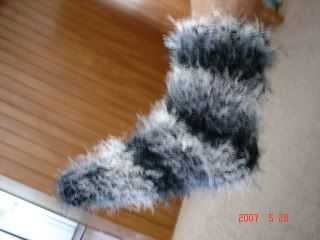 (sorry if its blurry!)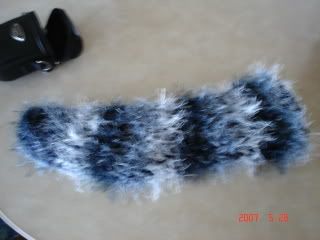 theres only one in this pic, but theres 2 socks, of course!
thanks for looking!!
they havent been slippery....Boo says that they are really warm, and he is going to use them as 'bed socks' during our cold Alabama winters.......LOL.....his feet are like ice sometimes
edited to add
I used a regular blue yarn for the extra thickness......