Here are some pics of my awesome package from alteredmommy.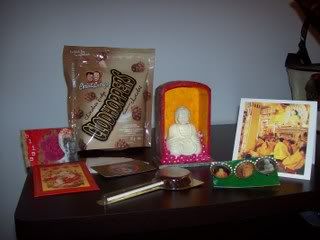 She generously made me several things with Buddha on them and included a few delicious treats as well.
Here are a few close-ups: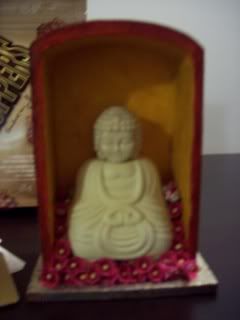 This is my new rockin' Buddha alter/shrine. It's made from a buddha perfume bottle, paint, gesso, bookpages, distressing ink, joss paper and handmade Thai paper.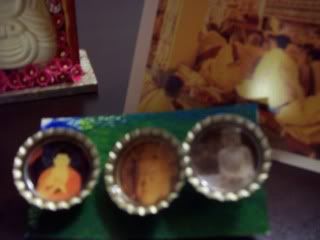 Here is a close-up of the really cool bottlecap/resin Buddha magnets. They look perfect.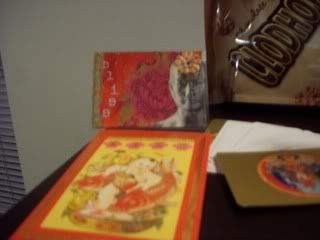 My very first ATC. I think I am addicted. I absolutely love and and have to figure out how to start collecting more. She also sent me really awesome cards with quotes on them.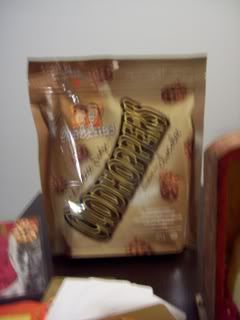 And some treats...These are Clodhoppers. They are really delicious and I think I may have to start importing these from Canada. They are made by a friend of a friend of alteredmommy.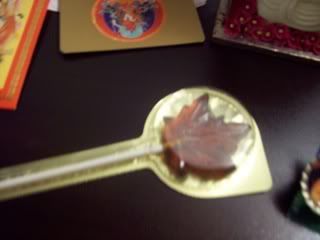 And a pure maple lollipop. Can't wait to try it.
Is this all wonderful or what? What can I say but thank you, thank you, thank you?
A proper thank you will go out by mail.

Thanks, alteredmommy!