This was my first try at mittens they came out kind of large and weird but I still wear them. It was also my first attempt at following a pattern to crochet. All in all I think they are not so bad.
After making these I made a few more that came out better. I made some friends smittens. I'll try to post a better picture. This is all I have for now.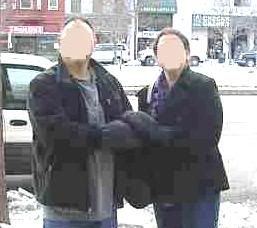 This is the picture I used to make the smittens.
Couples can hold hands in the joint mitten. Has anyone ever made these? I would love to see other variations.