Hey look.....pictures!!!
Thanks so much!! i did a tube top and i heart it!!!
and it's all thanks to you for the inspiration!!!
yeah tube top!!!
detail of fabric/boobs. that's awkward. sorry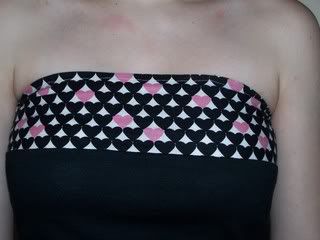 eww i look hunchbacked. i'm not really.
the back's a little lopsided but it not too noticeable so i'm just going to leave it.
i don't want to risk messing it up.