Ok..well I decided to do this challenge to fill in time. I walked down to the local shops. My budget was around $18 Australian ($15 US) but I wanted to keep the price low, because I'm poor.
I knew I wanted to do some sort of headgear, but beyond that I had no idea.
My items:
I bought...
- 1 kitkat (for personal sustenance, it's not my food item)
- 2 pairs XL black pantyhose
- 1 box of benino peppermint tea (my food item - my Mum hates this brand, it's weak and awful!)
- cotton twine
- a small face towel
- 10 boxes of matches (they cost $2..bargain)
- coffee filters.
All in all this was around $15.70...
Went home and began my EVIL PLANS.
First, I started brewing the tea to dye some string and my coffee filters.
But then, disaster struck! The coffee filters were unbleached, meaning they were brown! The peppermint tea was not going to have much of an effect. So..I cheated (forgive me...)
I got a couple of bags of rosehip tea and brewed them as well. Hey, they're not the main point of my project.
I put the string and some old sheet fabric into the steaming brews. The one on the left is the peppermint and has half the packet of teabags in it
The kitchen smelled very intriguing after all of this teamaking.
While I was doing this I added a smoky flavour to some of my coffee filters and some sheet fabric.
I also fiddled around with my stockings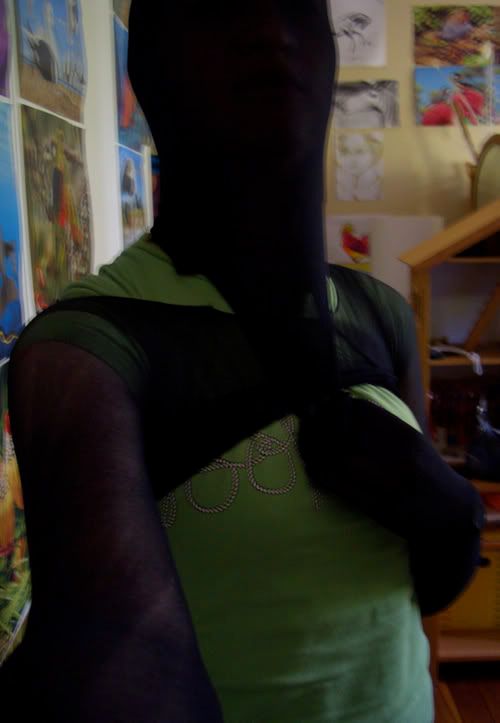 Then I started weaving the matches together with my string.
I made this fetching flower out of matches, coffee filters, the wrapper from the matchboxes and burnt fabric.
OK, after this, I sort of ran out of in progress shots. Basically, I cut the main body of the hat out of the face towel, and stitched these pleated dyed coffee filters around the edge. I also sewed on my bands of interwoven matches, and ruffles made of tea dyed fabric, burnt fabric and my kitkat wrapper. I disguised the edge of the hat with a stocking leg ruffle, and sewed the other leg inside it, to help keep the hat on.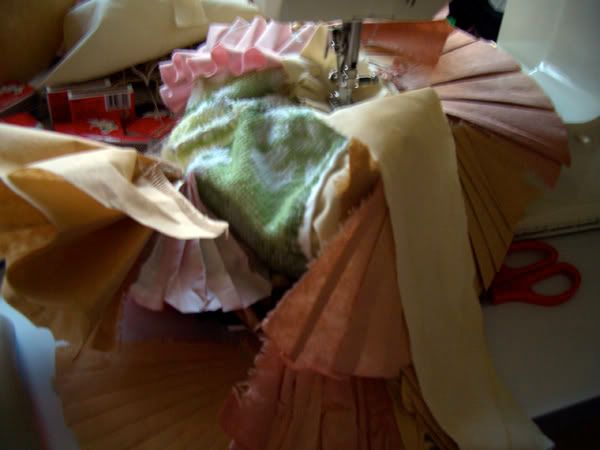 I don't think it was completely finished in that photo.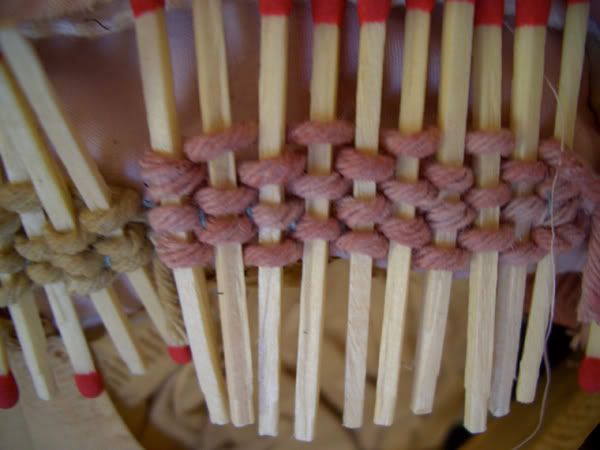 Detail of the woven matches
coffee filter ruffles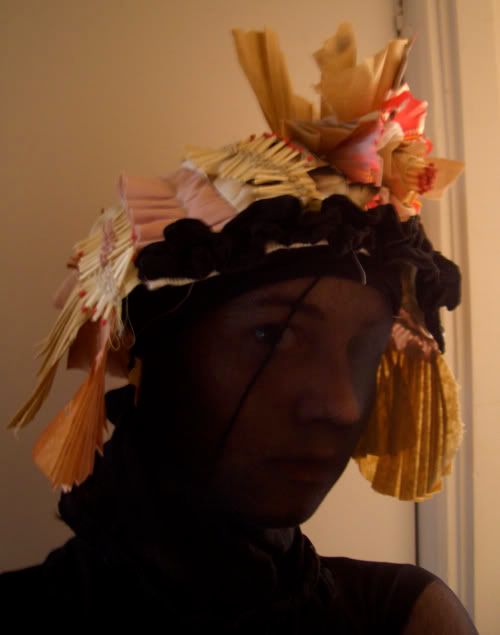 I was trying to cultivate some sort of mysterious "I have no face" thing with the stockings, but..well, let's just say it didn't work. So I gave up trying to take photos of the hat on me, and put it on my soft toy tiger Jaga.
Ok, so it was finished. But I still had this little match doo-hickey that I hadn't used in the hat. So I decided to burn it.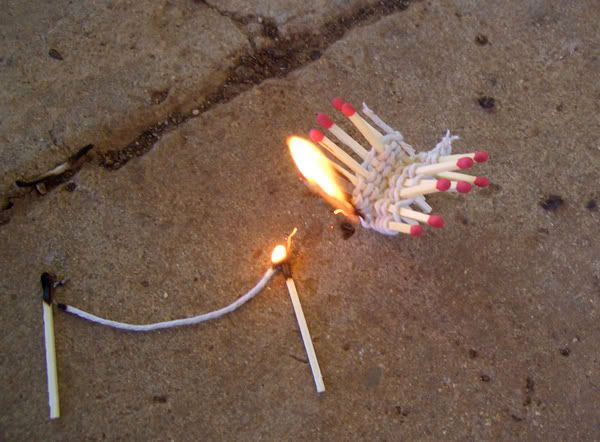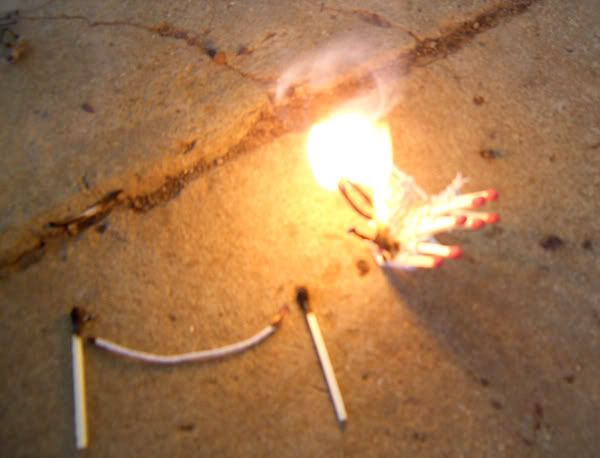 Aww yeah.
And what about all those charred coffee filters and sheet fabric? Well, I suppose I could just burn them.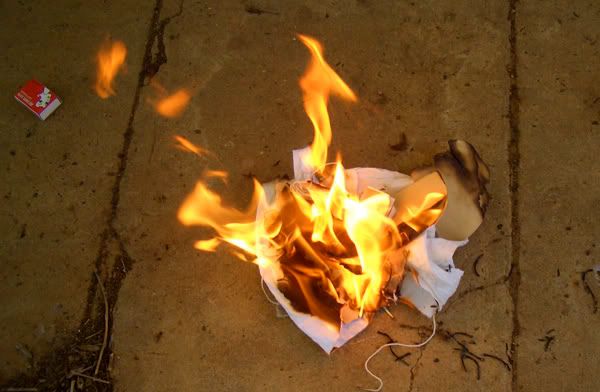 I still have heaps of matches left too!
Well, I hope you like my pyromaniac hat!