I got really excited when I saw the challenge, and after I found two op shops on the same street, both filled with hideousness, I was even more enthralled!
Well...I found these pants and was overcome by their unadulterated hideousness. They cost me $6 Australian (I'm going to hazard a guess that that's about $4.50 US) Now, the stripes made me think PIMP!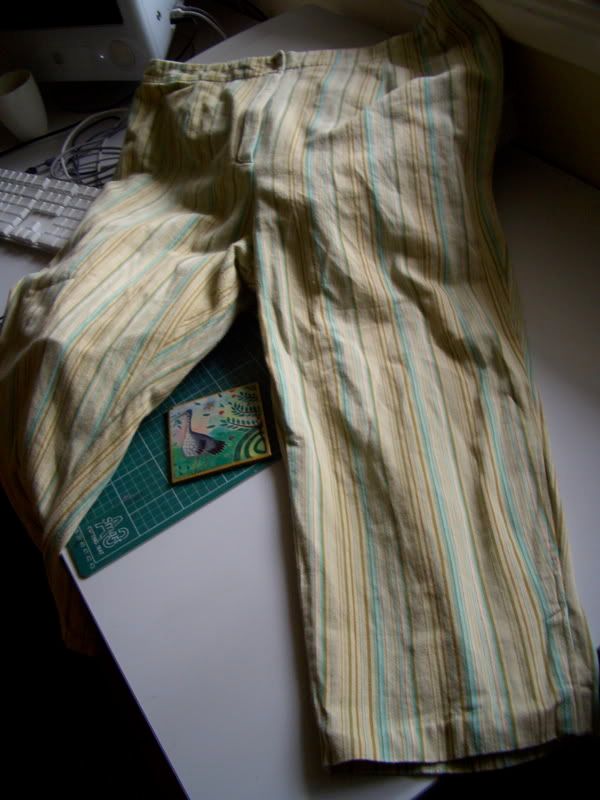 LOOK AT THEM. They're supposed to be high waisted capris (I think.) They had waist darts...and a huge fly...and a horrible pilling crotch (which I made sure not to use.) I made sure I washed them...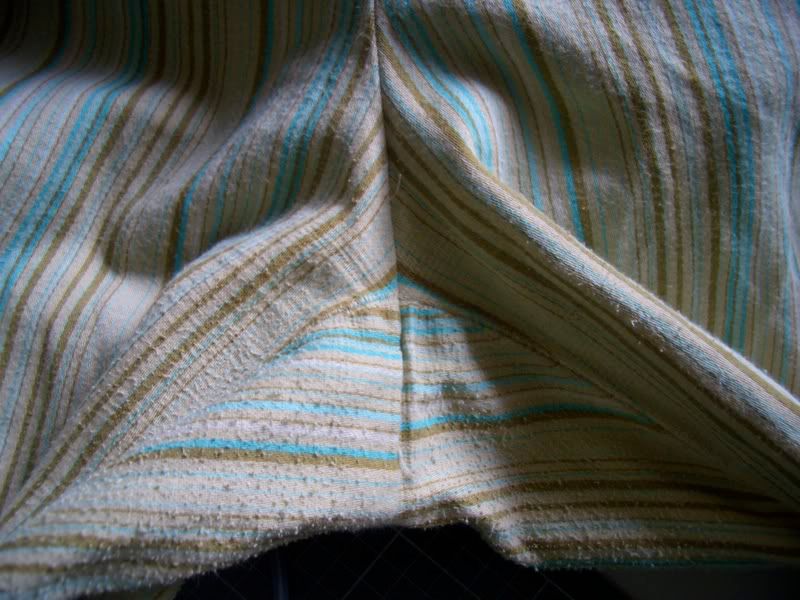 Haha..they don't really fit me do they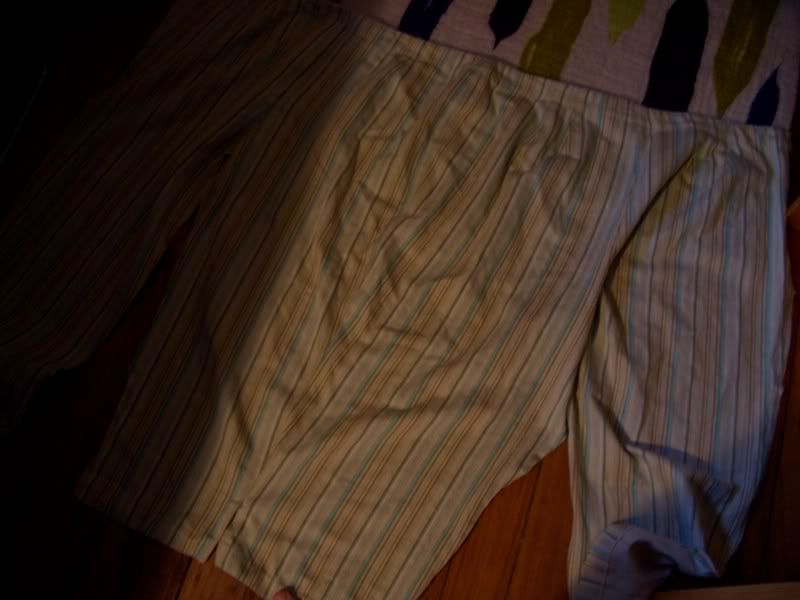 That's what they looked like dismembered.
My family thought I was completely insane (especially since I look awful in beige), but with a bit of hacking, they became this awesome pimp inspired jacket!
I just wish I had a pimp cane and fedora to go with it...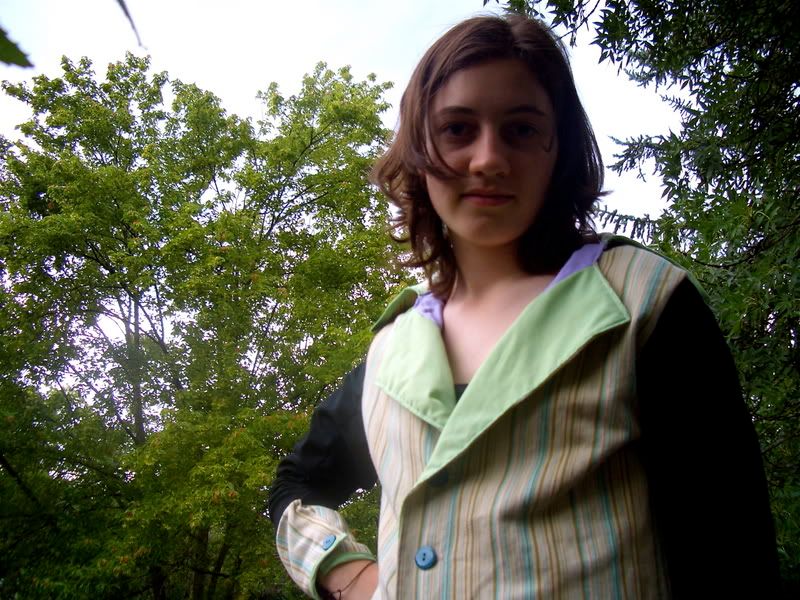 There were more work in progress shots but my brother hasn't sent them to me and it's past 10 pm so I couldn't be bothered chasing him. He also didn't take any photos of the collar or anything. I didn't use a pattern, I just traced/modified from a jacket I already own. I would have added pockets but I'm too lazy.
The lining is a scrap I practice dyed (the green) and a threadbare purple sheet. I made bias binding from the green, which was a bit of a pain in the a***
I didn't have enough fabric for the sleeves so I had to make them out of black, the collar is lopsided and one of the sleeves has too short lining but I still love my pimp jacket, and it's awesomely comfy. It was an ambitious project for someone who only started sewing really in May or something, and I think I did pretty well.
I'm not terribly confident of success (especially after seeing ViolentJayne's entry) but even if I win nothing I still have a silly trashy jacket to wear.