i'd consider this a trinket and/or accessory, but if i'm wrong please excuse me and put this in the right place.
made this for the i love buttons swap.
that said, i present to you: crazy redone compact mirror.
front: handmade paper (not by me) with a large vintage white button and vintage cameo. detailed with black acrylic paint to bring out crevasse-y-ness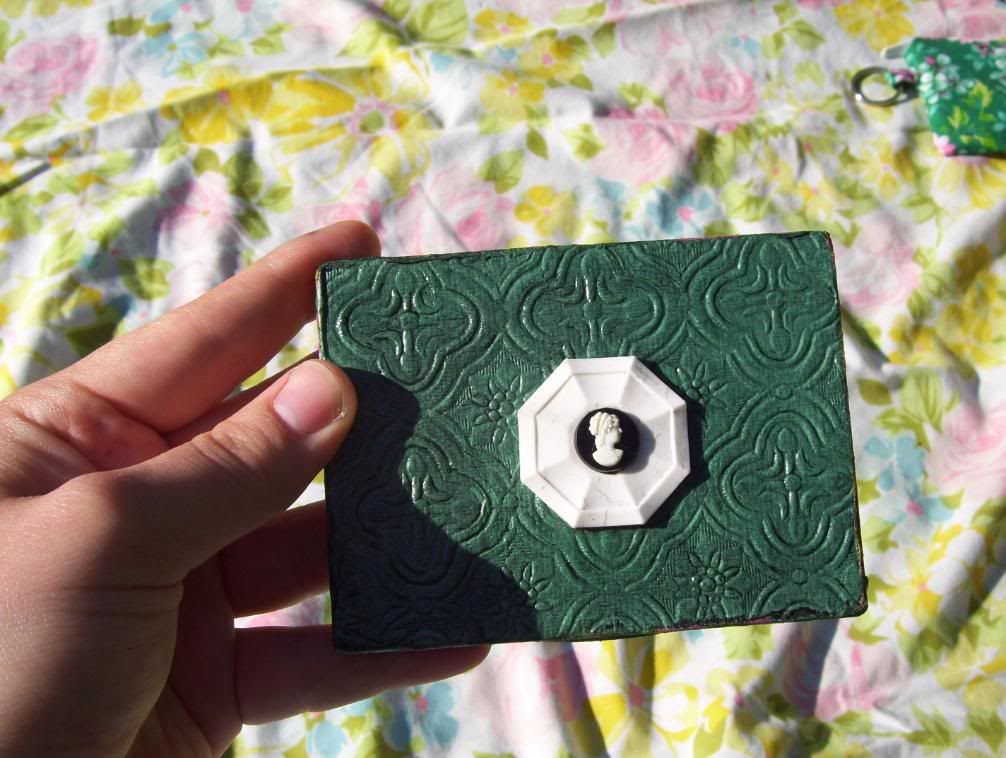 back: tiger felt sealed with mod podge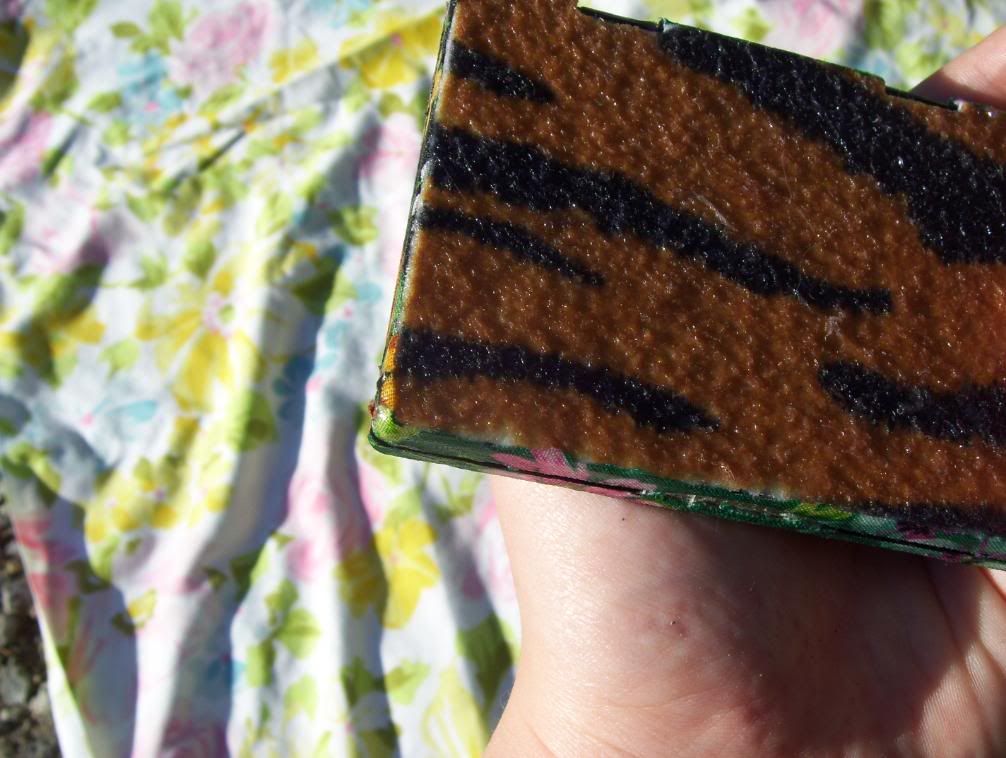 reflection/edges: you can almost see how the sides are covered in fabric. 2 different floral prints.
the whole thing is sealed with mod podge. i <3 this mirror, and i hope my swap partner likes it too!