This little guy was stitched up for a fall themed towel in TTT4. He's a darling grey squirrel (Akron style!) with a scrumptious ear of festive corn to nibble on. The whole bit is my own design.
Distorted color stitch detail shot:
The towel when I sent it out: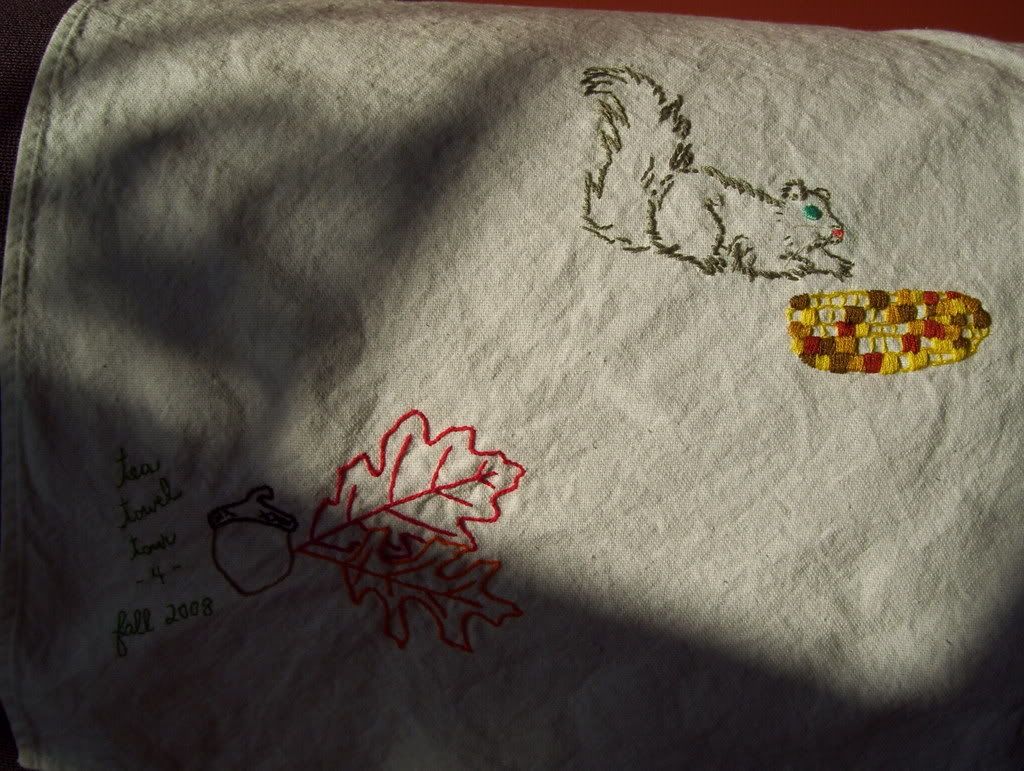 Enjoy the rest that autumn 2009 has to offer!