OK, it took a while, but we finished the new cage! It's made out of melamine and untreated pine. All materials have been researched and are safe for her. We got a lot of help from some people that have built their own chinchilla cages.
This is the full view of the cage. We inculded a Kitten Privacy Flap at the bottom of the cage. Our cat Simon, is very nosy and likes to watch Sophie. He also liked to stick his little mits in the old cage and Sophie would charge at him. We could never leave them alone together. Now with the new cage, the wire is too small for him to stick his paws through. We're hoping that now we can leave the door open to my office/sophie's room and everyone can live in peace and harmony.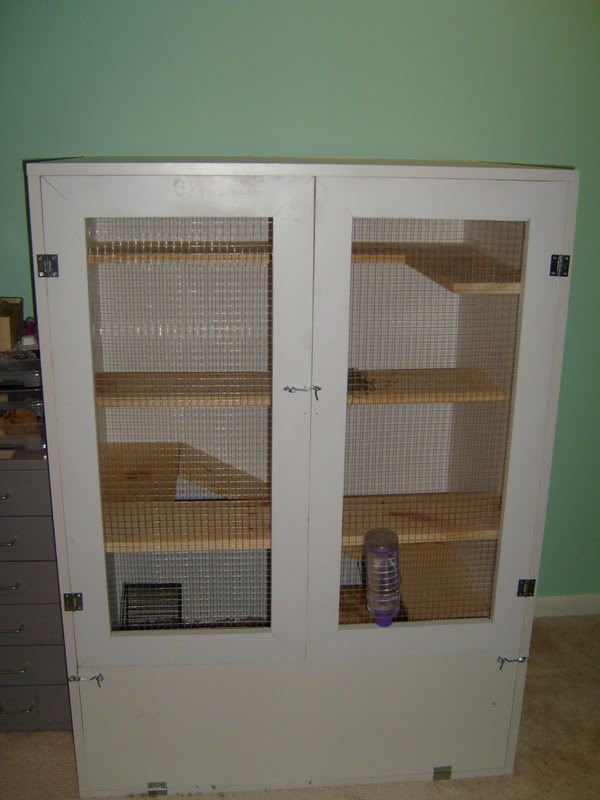 This is the first shelf, the ramp to the second shelf, and the second shelf. Sophie is very comfortable here. She's stopped sliding down the ramp and actually runs up and down it now.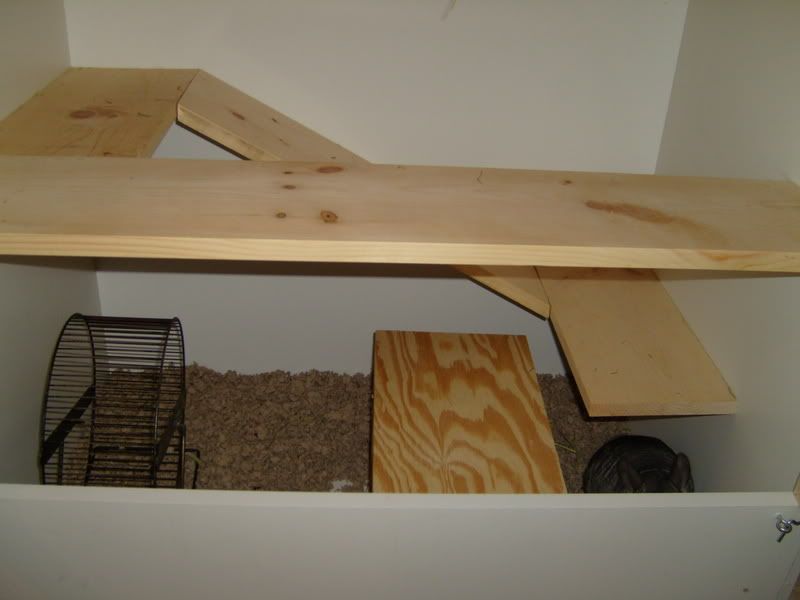 This is the 3rd shelf (with a little hay pile on it) and the 4th shelf. She's not to comfortable with these shelves, which is understandable because they're higher and she not used to jumping the new distance. We put the 3rd shelf in this way so she can't fall from the top to the bottom of the cage at any point (that probably wouldn't happen, but it's been suggested to take it as a safety measure).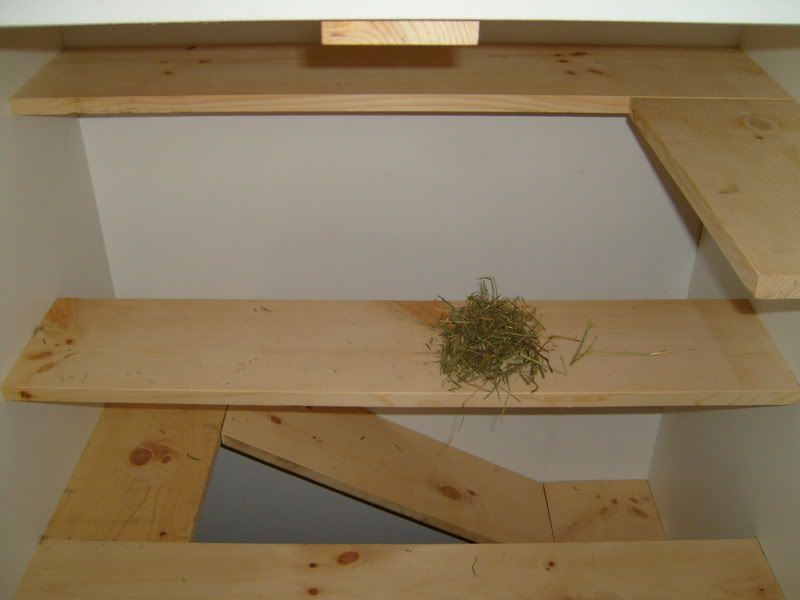 Here's Sophie enjoying an Almond!