I found this awesome pillow panel on clearance, and I thought it would be an awesome bag. So easy to put together, It only took about 1 hour to cut out and sew both bag and lining.
Autobot on one side: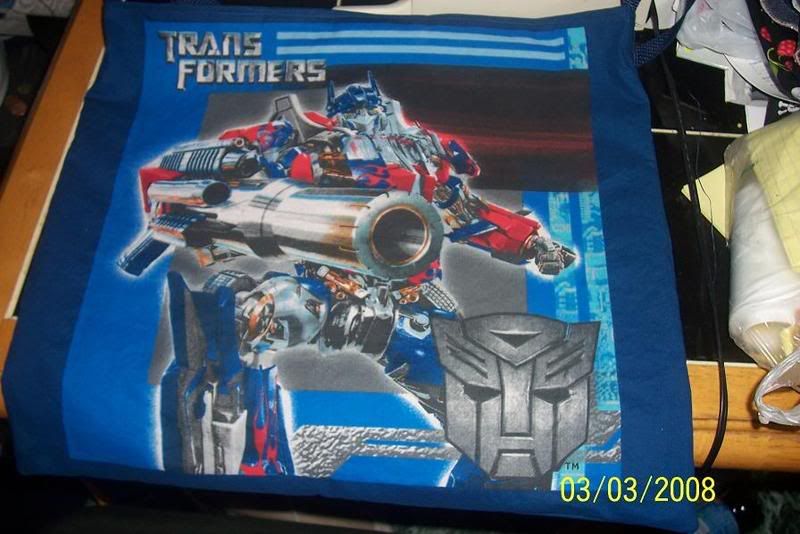 Decepticon on the other: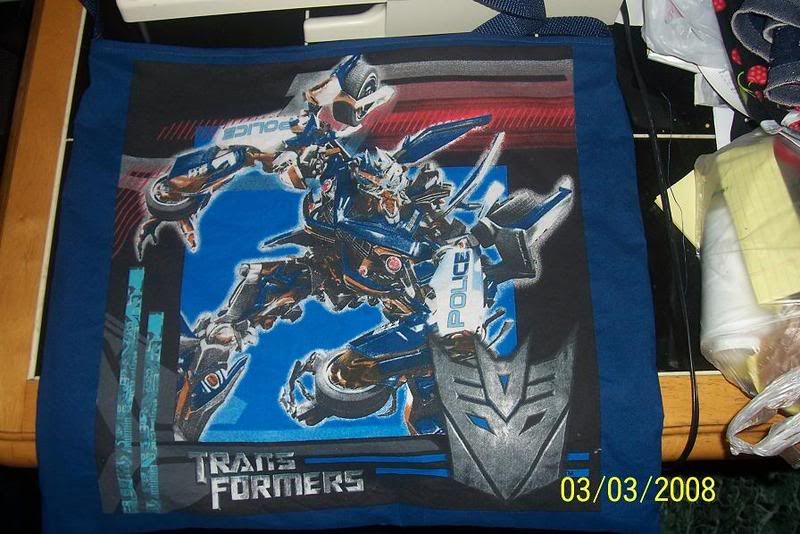 Simple red lining: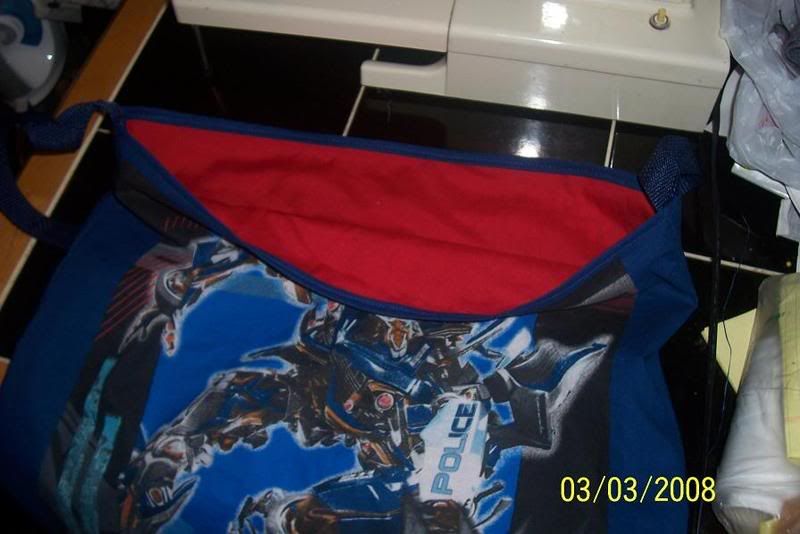 Hope you like it!