I've got major Spring Fever, and while waiting for signs of flowers to pop up around here, I was inspired to make this flower tote. I think the rows of flowers and leaves look like tulips, or at least I hope they look like it, but my daughter says they are roses, daffodils, and tulips. Works for me!
It's a pretty big tote, for me at least, as you can see from the 12 inch ruler propped on the front here: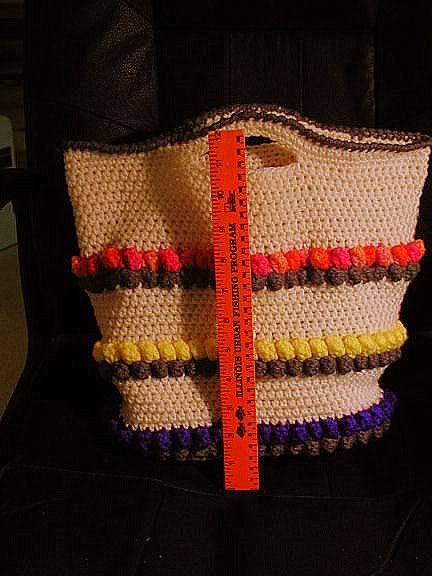 I made the bag using Bernat Softee Chunky yarn in Natural, Medium Sea Green, Too Purple, True Yellow, and Carnival. Here's a close-up of the popcorn stitches I used to form the flowers and leaves.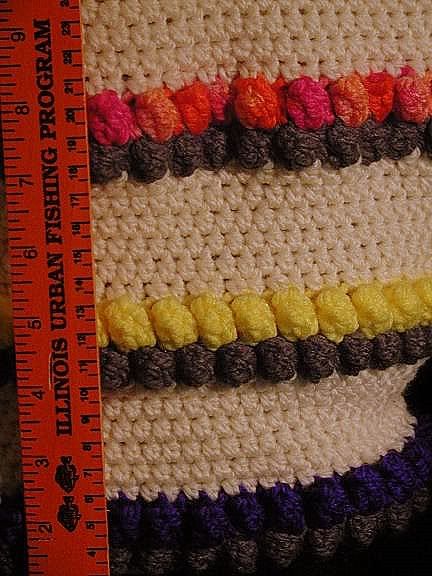 I've also done a back pack version of the same design, only with all purple flowers, and purple trim. I have to finish the straps for that one though. I'd love to know what you think.