Necessity was definitely the mother of invention with this one. We live in an apartment with tiny backyard area. We usually keep the sliding back door open a bit so our 2 dogs can run in and out to use the restroom. Well, with the heat lately, there have been tons of gnats and mosquitos in the backyard, so leaving the door open lets all the gross bugs in.
We looked at sliding door doggie doors and theyre way too expensive for us (over $100) so I fashioned my own cheapie one for about $15!
The tools: Some tulle, some scrap fabric or anything you want to use for a "border" (I used leftover corduroy), adhesive hooks, a wooden dowel, and adhesive velcro.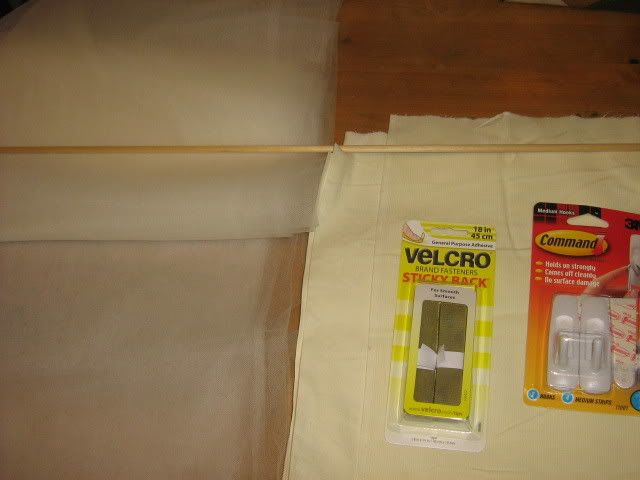 Measure the tulle to your door and add a fabric border. Use the dowel kinda like a curtain rod at the top, under the fabric. Use the adhesive hooks to hold the dowel and "curtain" up near the top of the frame. (note: in my situation, one hook went on the glass door and the other went on the door frame. I made a little fabric hoop that went on the hook). Use the velcro to stick the border to the door, so that a draft wont blow it open (use the soft part of the velcro on the curtain so the hooks wont snag it when you take it down. Leave the bottom foot or so unhemmed and unvelcro'ed so it's easy for the doggies to get in and out.
My finished product and action shots! It looks kinda crappy since I was making it up as I went along, but it works and thats what's important.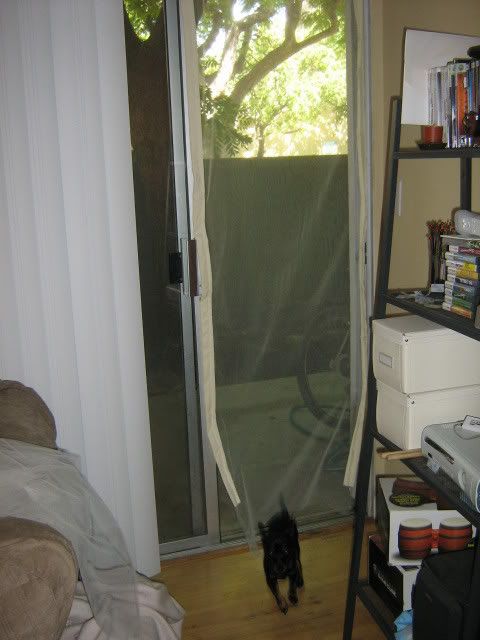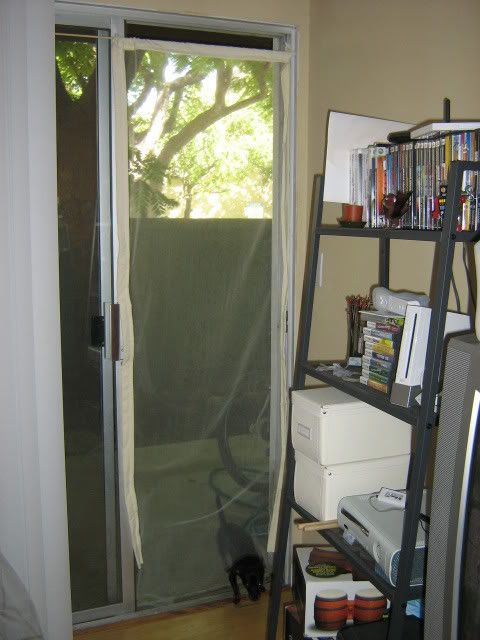 There was a gap at the top of mine, so I hung a little bit of fabric off the top of the door frame to cover it.
Comments are welcome