There once was a little girl whose mother had lovingly made her a red riding hood. It suited the girl so well that every one called her Little Red Riding Hood...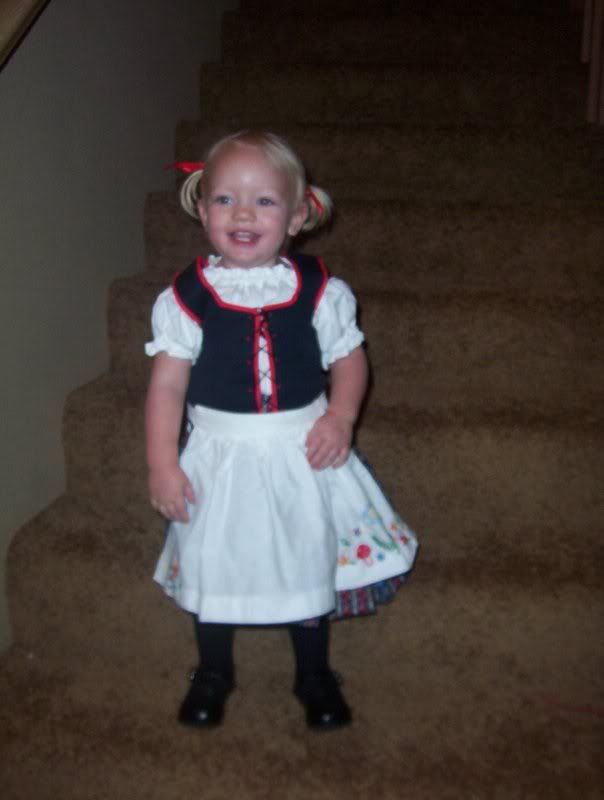 One day her mother sent Little Red Riding Hood to visit her grand mother with a basket of goodies.
As she was going through the wood she met with a wolf.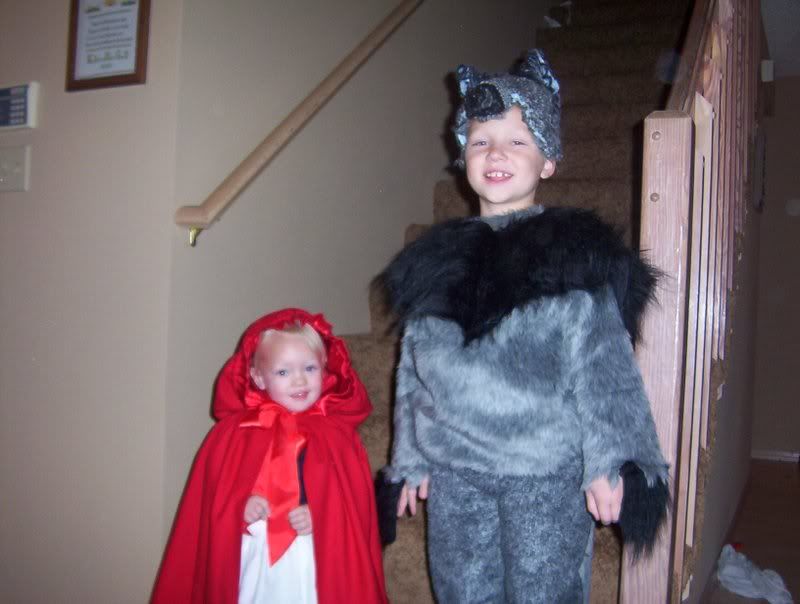 I made every stitch of this costume (except shoes, tights and basket) without a pattern and from my own design. I am very proud. There is a skirt, apron with embroidery, a dirndl and an undershirt. There is also a cloak with detachable hood. The Wolf is not part of my costume entry but I did make that for my son.
Here is a detail of the apron hand embroidery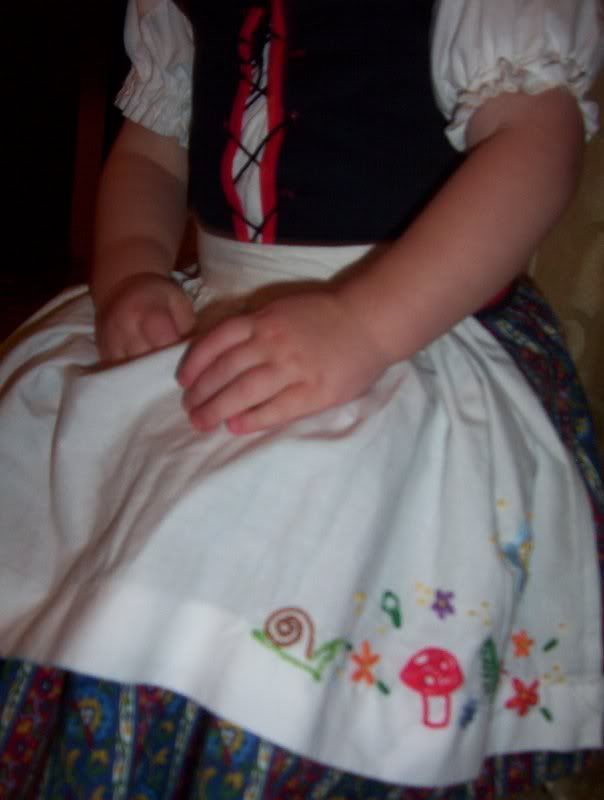 I made the dirndl our of navy cotton twill. Edged with red bias tape and made the eyelets by hand with red thread.
The cloak is made of red wool and red satin lining. The construction of the hood was a little tricky - since I didn't have a pattern for any of this. I LOVED the effect.