Everyones projects look AMAZING!
Crafty_rach~ I can start to see the hand coming together. This pattern is beautiful!
Here is the project that I JUST started on over the weekend.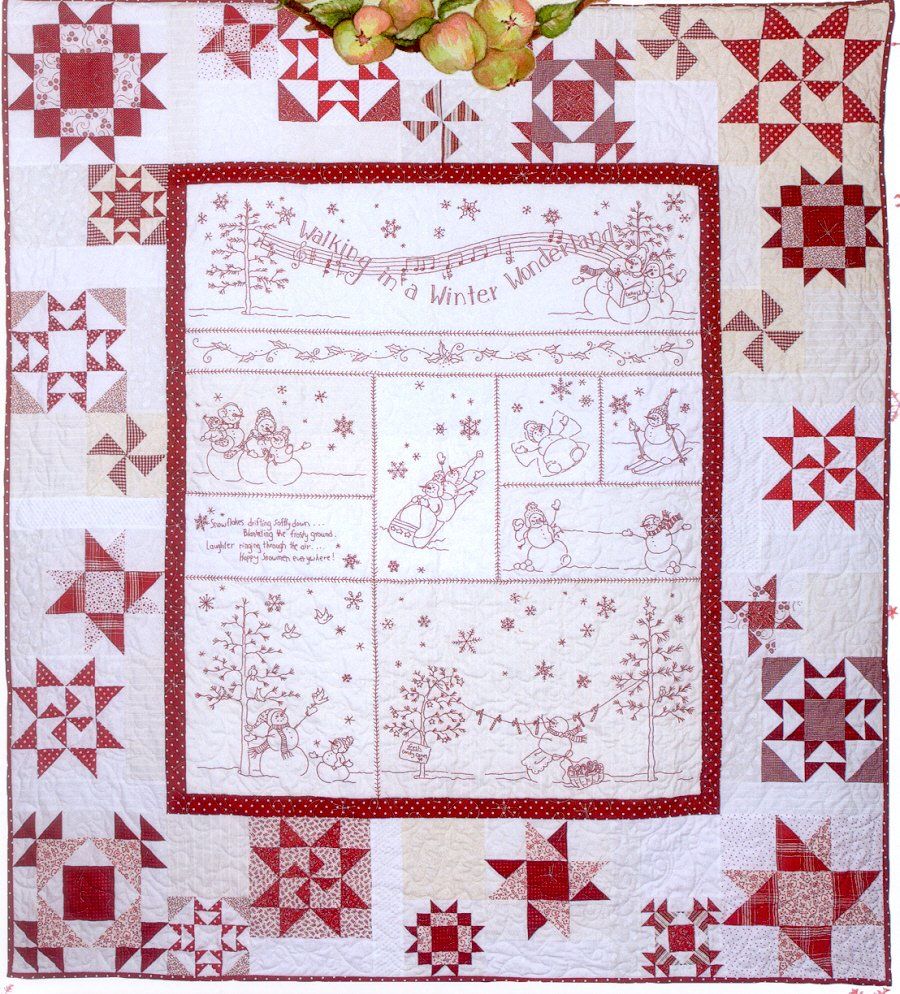 The big project part of this (all the stitching) is 38"x45" when finished. the quilt blocks around the outside will be easy!! LOL As of right now I have all the fabric pieces cut, everything transfered onto the fabric. I have a few snowflakes, and the tree started on the top piece (the part with "walking in a winter wonderland"). I am doing this as a blue work instead of redwork! I would LOVE LOVE LOVE to have this done by Christmas of this year but for some reason with a baby coming in June (and everything I am making for him along with having a five year old and a two year old) I just don't see it happening! LOL Maybe this thread will keep me on track!