I have been feeling a bit down over the last couple of weeks due to an injury that is keeping me housebound, so to cheer myself up I thought I would crochet something very happy. Here he is, my happy bee!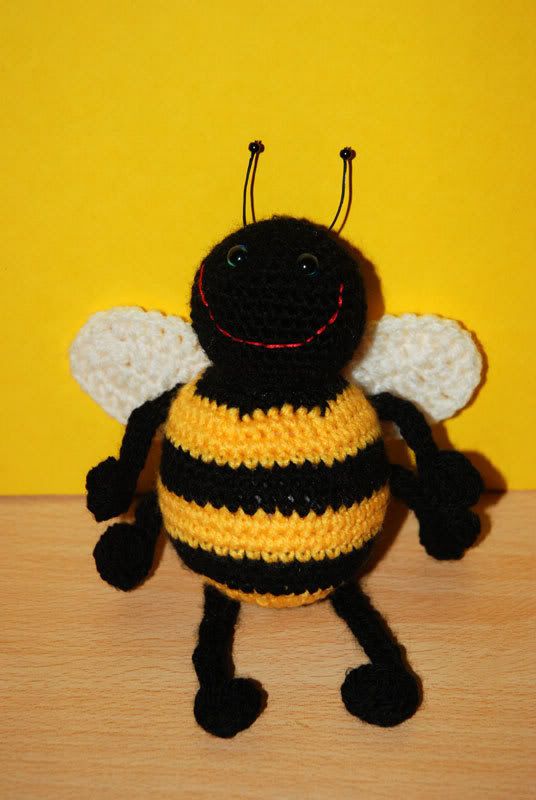 The stuffing doesn't show at all in real life, the camera flash brought it out. The arms and legs (all six of them) are actually knitted i-cord rather than being crocheted, mainly because I hate crocheting small things with black yarn as it's impossible to see the stitches
Hope you guys like him!