I'm almost embarrassed to post this here, as this board is so full of talented people!
Further to
this thread
yesterday, I had a go with my new paints to see what I could come up with. I did a quick pencil doodle and basically just coloured it in with paints. This is my 'painting' (it's on a bit of scrap paper I'd been scribbling on to blunt my pencil a bit as I didn't even want to waste good paper on it!) The smudgey bit under the bird's tail is a dirty fingerprint... oops.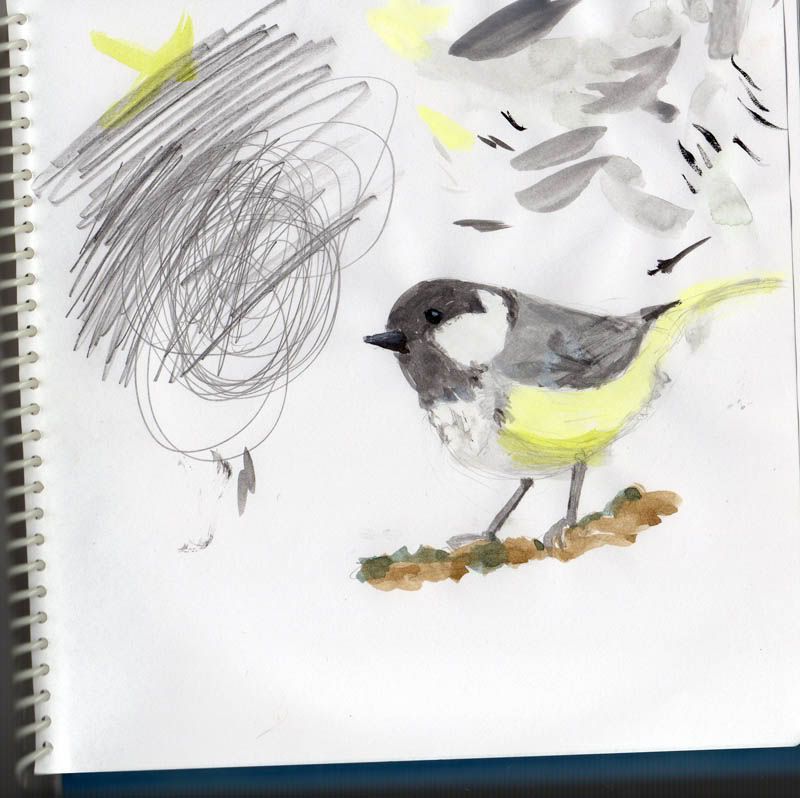 The image I copied is here:
http://static.guim.co.uk/Guardian/environment/gallery/2008/feb/12/wildlife1/GD6225325@Coal-Tit-Jill-Pak-7138.jpg
I like these little birds, they're called coal tits and there are lots of them in my parents' garden
As I said I have never used watercolour at all before, not since I was about eight anyway, and I don't really even know anything about drawing. I would love if anyone could give me any advice or tips. I would really love to be even half-decent at watercolour painting, it just appeals to me so much.