For my boyfriend's birthday/Christmas present (our birthdays are the 15th and 17th so we combined our gifts for birthday and Christmas and exchanged them last week) I made him a personalized version of "Guess Who?". I used Photoshop to edit pictures of 24 of our friends to fit into the game. Here are some pictures so you can see what I mean!
Notice the box cover!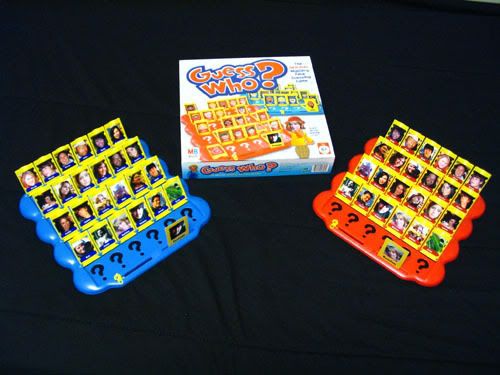 Both boards with a yellow playing card in each one (you draw a card out of a stack to know which player you are).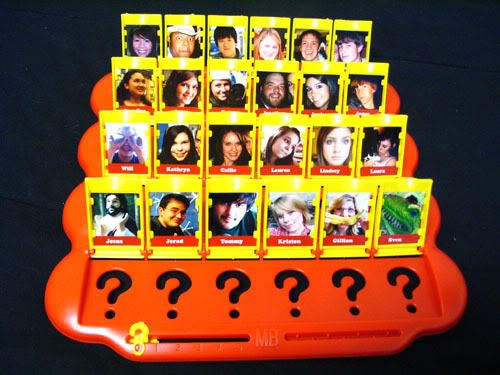 Yes, there's even a Jesus character (taken from a picture of a bobble-Jesus in my boyfriend's car) and Sven, the plastic dinosaur!
Close-up of me and my boyfriend, front and center.
He really likes it and his family thought it was neat as well!
p.s. If this idea has been done before, I am unaware of it, and thought of this completely on my own!