This is a fact my boyfriend hasn't let me forget :p
So after seeing
ladykat's awesome little nightie
, I had to make my own!
But I didn't have a giant t-shirt, nor the fundage to purchase one.
What I *do* have is a very, very LARGE collection of fabric remnants that I impulse buy with no actual reason to own 'em, and I want to use up as much fabric as possible before summer, so I figured I could get a few things accomplished at once, and tried my hand and nightie-makin':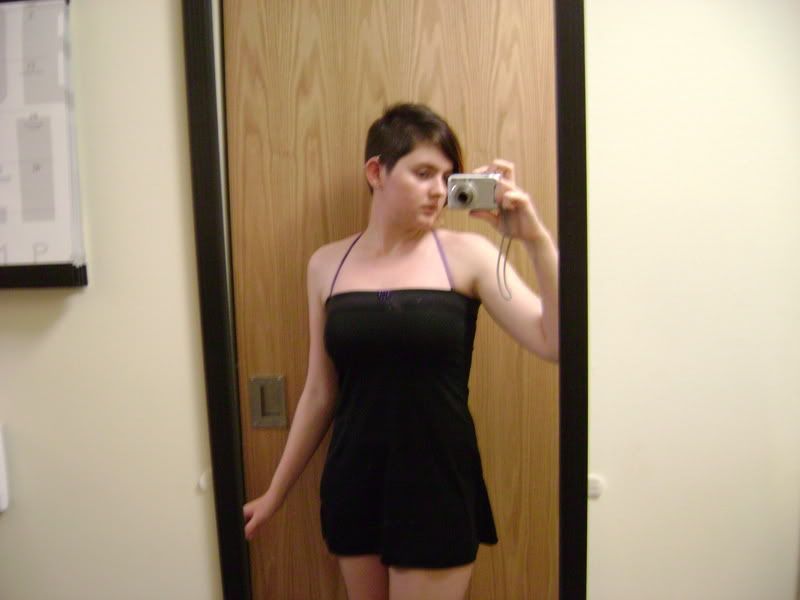 Simple black I-don't-know-just-how-to-describe-it-non-t-shirt-material that's super stretchy and light, with a comfy thicker-type-cotton-y gray band around the top. There's a purple and black heart button in the center of the top band for interest, and the straps are super-soft braided purple yarn.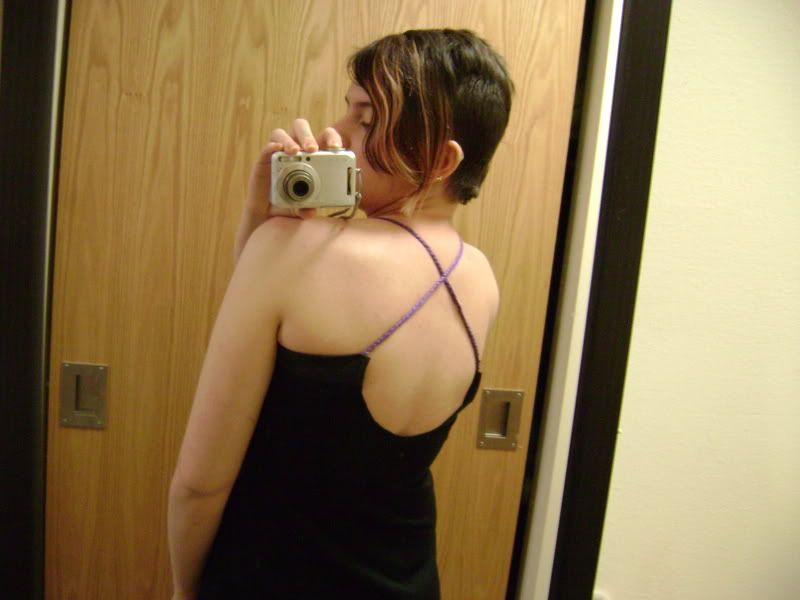 Yay the back! It was a little too tight in the chestal area before, and I think this way is more visually appealing.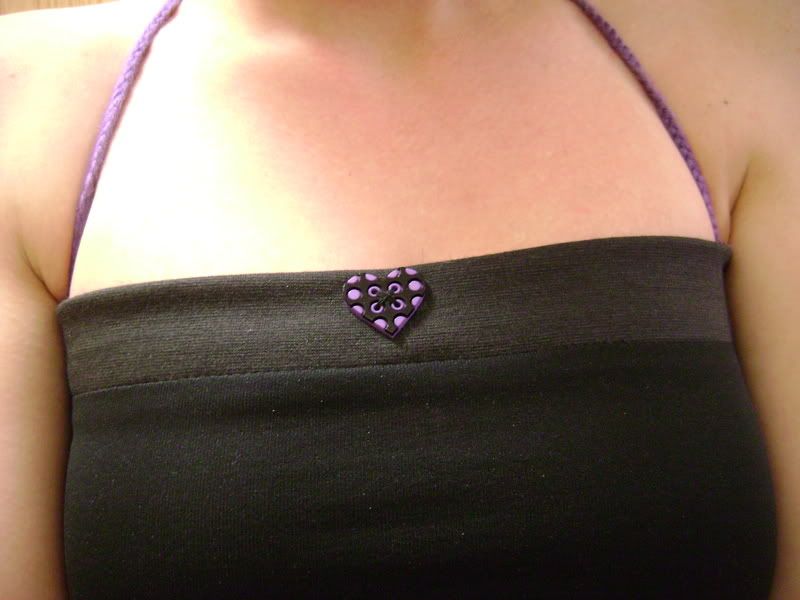 There's the detail.
I'm going to visit my boyfriend tomorrow and take this along, think he'll like it?
Please comment/ask questions/criticize as you so please