This afternoon, I tried out a cinnamon roll recipe that I clipped from the Penzey's Spices catalog.
The result: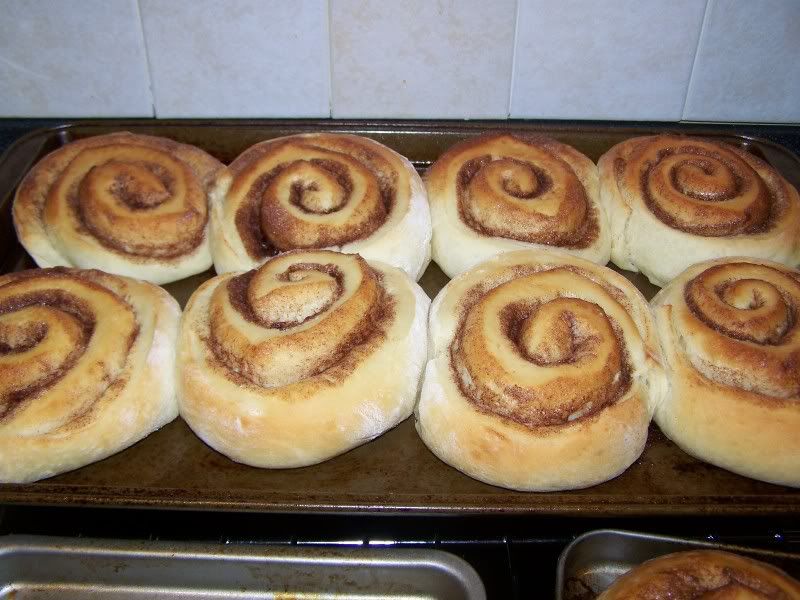 I'm afraid I didn't think to get any in-progress photos until the cinnamon rolls were already in the oven.
The recipe is probably copyrighted, so I won't post the exact recipe. But basically you make a sweet dough with yeast, white flour, sugar, eggs, milk, and butter, let it rise, punch it down, and let it rise again. Roll it out into a rectangle, and cover the rectangle with butter, sugar, and cinnamon. Roll it up into a cylinder, slice it into individual circles, place the circles onto a greased cookie sheet, let them rise one more time, then bake. The icing (which you can see in the second picture) is confectioner's sugar, butter, milk, and vanilla extract.
To lower the calorie and carb content a bit, I used Splenda sugar blend instead of the sugar in both the dough and the filling. There's no good substitute for confectioner's sugar, though.
They are really good, and husband-approved!
Thanks for looking.