Here's what I got from midnight7649:
A scarf and a pair of slippers: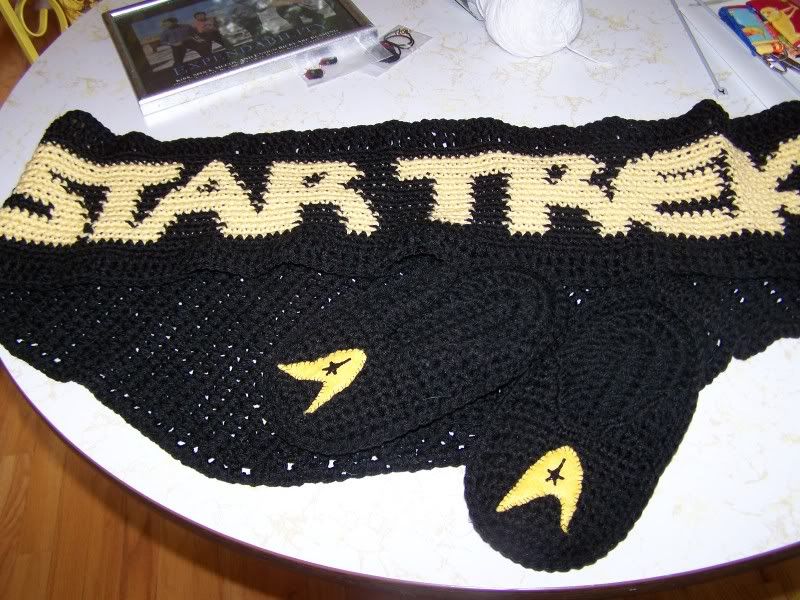 A beaded necklace and pair of earrings: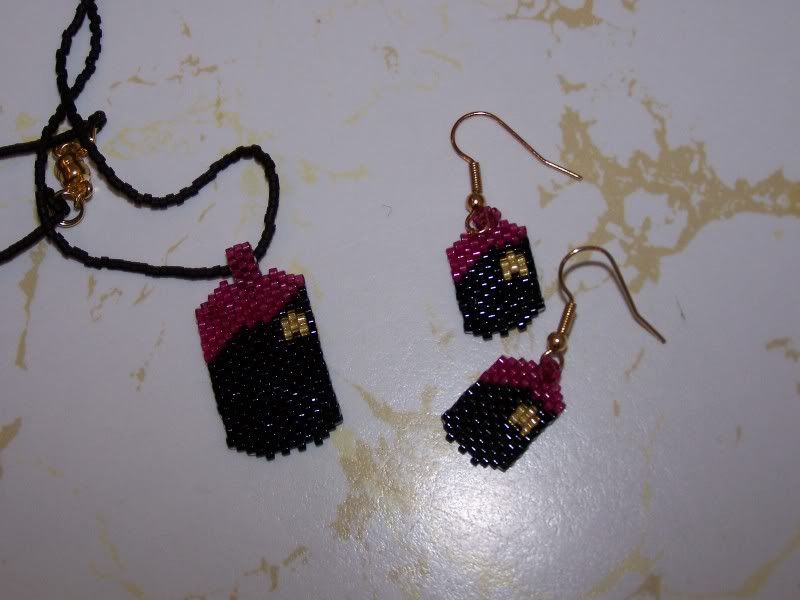 And my favorite - a demotivational poster on expendability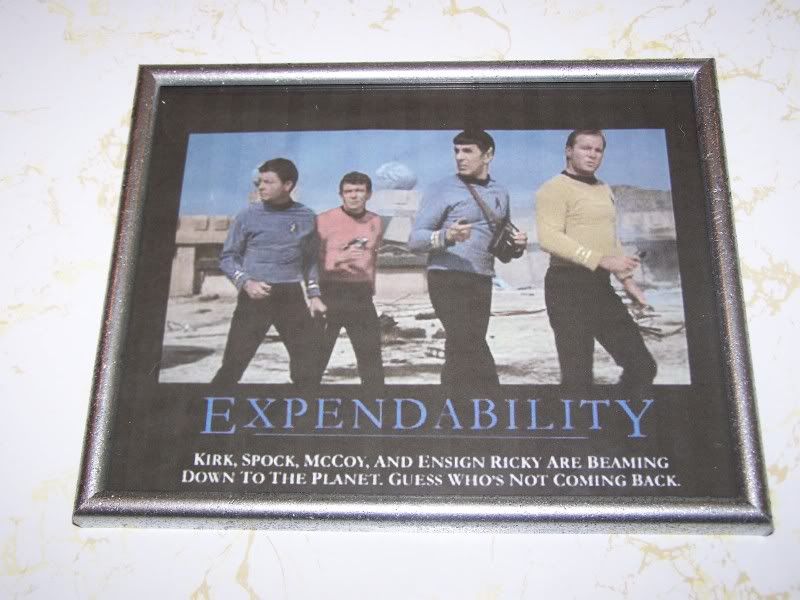 The text reads: Kirk, Spock, McCoy, and Ensign Ricky are beaming down to the planet. Guess who's not coming back.
Thank you so much!!