So a new semester of uni is rolling around and I've done nothing with my holiday. I have 5 days left to go so I figure I may as well head on down to my local fabric store, bust out the sewing machine, and attempt to make one of the numerous beauties I've bookmarked over the past 4 months (because I have very little creativity of my own and rely upon replicating things to fill my wardrobe/crafting desires).
So thanks to
mehran
over at etsy for inspiration and
heart of mary
from the blogger scene for the tute, I've turned out my new laptop/school book/spare change of clothes bag.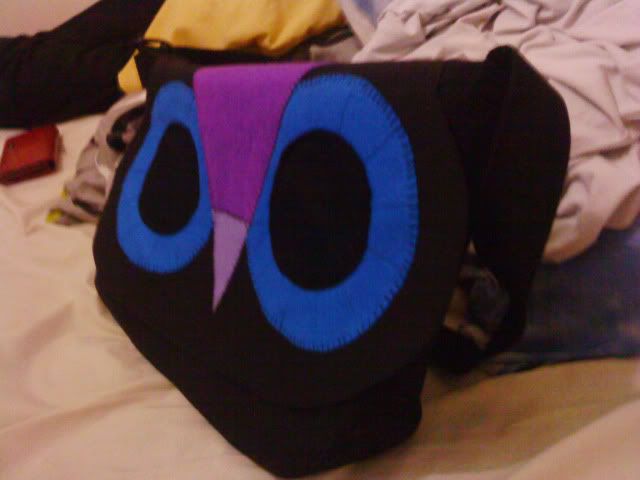 hmm looks a little floppy in this pic, which is odd since it's got half a dozen layers of medium-heavy interfacing in there...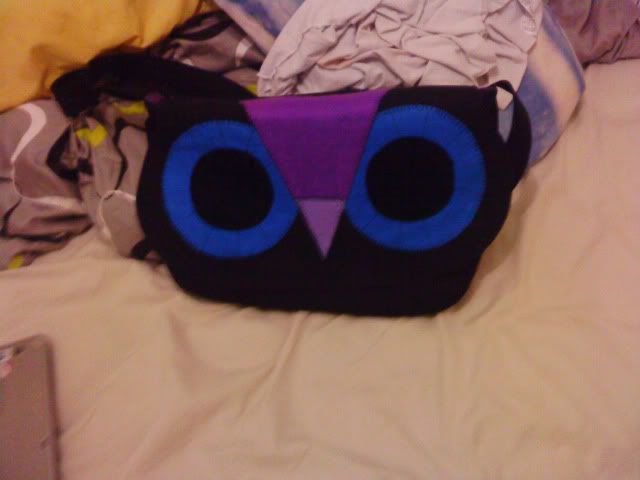 you can't see the strap at all but one end's connected directly to the bag while the other is on a clippy thingy. the strap has super heavy weight interfacing in it and is adjustable. I like my straps mega long and this one is longer than even I require, would give you numbers but I don't have them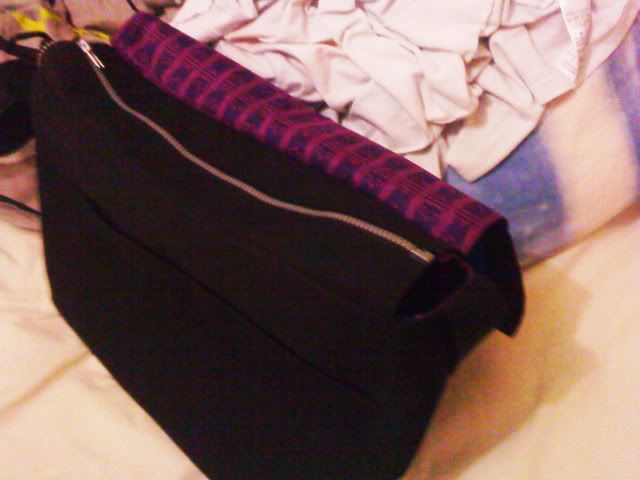 The top zipper came out perfectly. I actually lined the inside of it cos I didn't like the unfinished feel of the raw zipper edge. I didn't include the inside zip pocket that was in the tutorial cos I never end up using them regardless (just lose my stuff in them somehow) but there's 3 open pockets on the outside of the bag: 2 under the flap and 1 big one on the back.
the AMAZING fabric I found to line the bag which cinched the deal on me making it owl themed. If I ever work up the energy to make another one I'll do it panda style or something.
The bag ended up being close to 40cm x 25cm x 8cm and it holds exactly what I need for uni without extra space that tempts me to overfill it and break my back/shoulder.
Comments/criticisms/questions welcomed