I'm taking a print survey class right now and we're working on monotypes atm. On Thursday our professor surprised us with an 'experiment' unrelated to the main monotype project: He split us into groups of four and gave us the theme 'shoes' and about 2.5 hours to come up with either one or two monotypes that used at least 3 techniques between them. We spent a lot of time brainstorming! First we thought we could xerox all of our shoes for use in gum arabic transfers, and one of my group members suggested we do a diptych, like the Cult of the Virgin diptychs. She was wearing converse, so I suggested we use the converse symbol as a halo, and it sort of spiraled from there.
Our print was 4 runs and used dark field, arabic gum transfer, and monotype drawing techniques. It's 11x15, I think. I drew the Virgin. Sorry for the cell phone photos!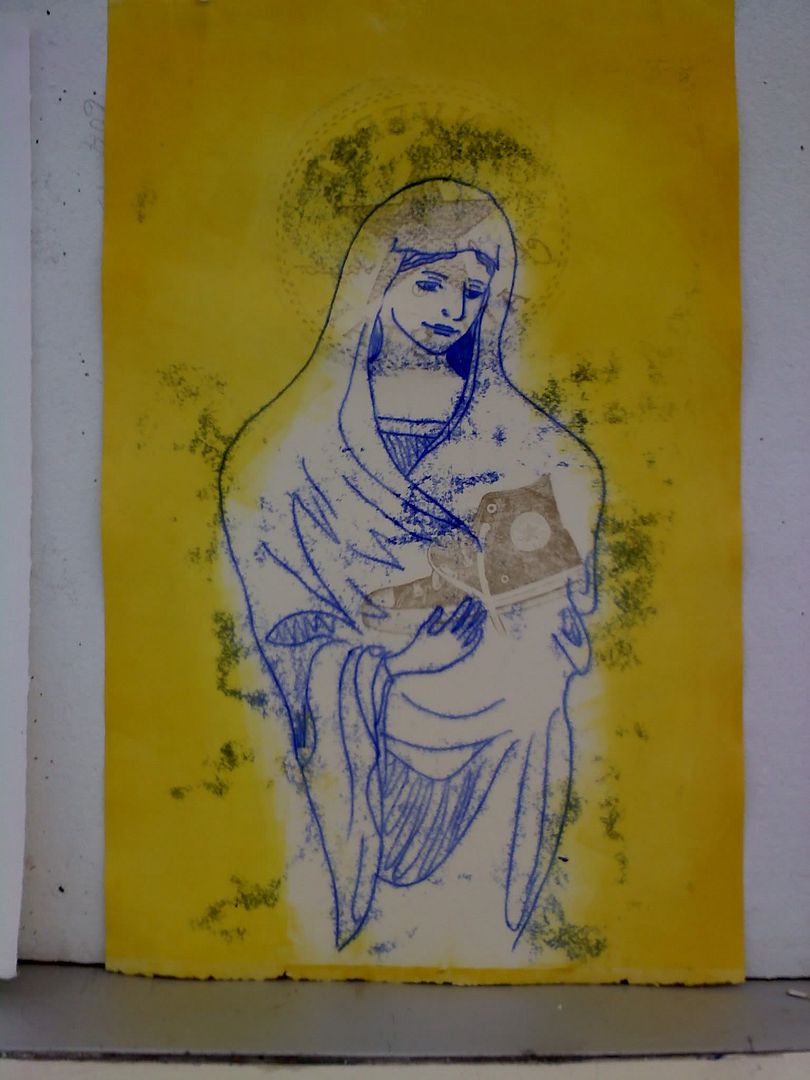 We thought we wouldn't finish in time, but we were actually the first to finish, about 5 minutes before the deadline! We all agreed we couldn't handle Project Runway or anything like that!