These are honestly the coolest things I've ever seen on Craftster. Ever. You must take me under your wing and teach me the ways of polymer clay gore.

Aww, thank you. I'll teach ya all I know!
how much fun would this class be!!! i mean, wow, those are so neat! and the details are awesome..this site has opened up a whole new world of crafting for me..plus ive met such cool people!!!
oh and speaking of black eyes...i know your jealous..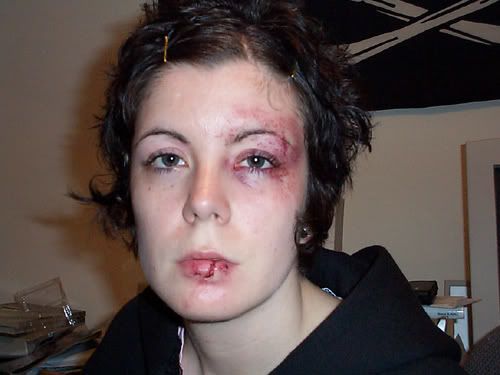 Wow! Quite a shiner, there! What happened?